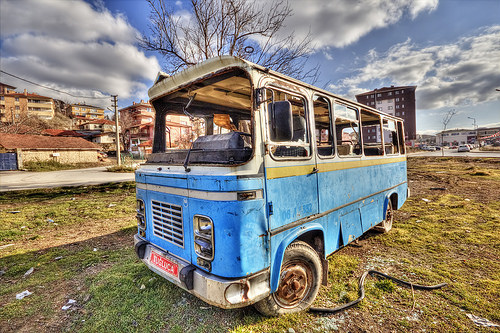 Between your gas bill, maintenance and repairs, and auto insurance, owning a car can be an expensive endeavor. But there are ways to lessen the financial burden, especially when it comes to your insurance. By understanding how your deductible affects your premium, bundling your insurance policies, and taking advantage of lesser known insurance discounts, you can easily save money on your car insurance.
Deductible vs. Premium
When it comes to saving money on car insurance, this is the easiest, most effective method. But first, what exactly are deductibles and premiums?
Your premium is the amount you pay for each month (or six months) of insurance. Your deductible, on the other hand, is the amount you're required to pay before your insurance provider will chip in. So how are these two related?
Your deductible directly affects your premium. The lower your deductible is, the higher your premium will be. By choosing a lower deductible, you're essentially asking your insurance company to help pay for a wider range of repairs. With a $500 deductible, for example, you may be left to pay for new tires or a replacement windshield on your own; if you have a $200 deductible, your insurance company will have to pay for nearly all repairs.
If you have a lower deductible and don't use your insurance frequently, raising your deductible can result in a significantly lower premium.
Now, if your deductible is the highest it can go and your premiums are still too high, it's time to shop around for a new insurance provider. Call other insurance companies for quotes or use a car insurance comparison engine like TheZebra.com.
Bundling
Anyone who's ever seen an insurance commercial on television is probably familiar with bundling. Bundling insurance is a very simple concept: Insurance companies offer discounts for bundling multiple insurance policies (i.e. home and auto) as an incentive to purchase all of your policies through them.
If you have a few different policies spread across multiple providers, you may be able to save a nice chunk of change by bundling your policies with one company. As an added benefit, bundling your insurance policies allows you to manage them more easily since they're all linked to one account.
Other Discounts
Bundling policies and raising your deductible aren't the only ways to save. Here are some additional common auto insurance discounts that many people overlook:
Military/veteran discounts: As a current military member or veteran, there is usually a discount available to you. When you're getting a quote, be sure to mention that you're eligible for these discounts. You can also call your current insurance provider and ask them about their military discount.
Student discounts: Insurance companies often provide discounts to current students, so be sure to mention that when you sign up or call your current provider and ask about any available student discounts.
Employee discounts: Ask your employer if they've partnered with any insurance companies to provide employee discounts. Your employer may even offer discounts through multiple insurance companies. You can also call insurance companies and ask—just mention your employer.
Multi-car discounts: Multi-car discounts are very similar to bundling discounts. Insurance companies want you to purchase all of your policies through them, so if you add another car to your existing insurance policy they will give you a discount. This is an easy one if you already have another vehicle on another policy.
Auto pay discounts: Setting up automatic payments with your insurance provider is a good way to ensure you make your payments on time. To reward you for setting up auto pay, many insurance companies give you a small discount. If you're manually paying your premium each month, this is a great way to save both time and money.
Saving money on your insurance isn't rocket science. As long as you're willing to take a few relatively easy steps, you can minimize your premium in no time. And saving money on your car insurance means you have more financial security and the freedom to spend more time enjoying life.
photo credit: Ömer Ünlü Old Wehicle via photopin (license)