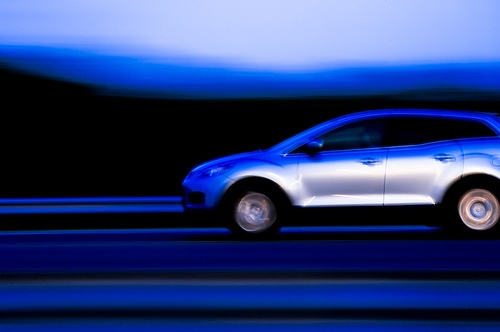 This is a guest post from the folks at 21st Century Insurance. We are all required to have auto insurance, so it's nice to know what we need to do in order to keep ourselves from spending more money than we have to. My favorite tip is the last one, mainly because I know I am guilty of assuming. In fact, when my insurance is set to renew I plan on asking for a better rate! 😀
Keep your Car Insurance rate where it belongs.
If you're like many of us, car insurance represents a big chunk of your household budget. In fact it's probably the third largest bill you pay — right after your mortgage or rent and your car payment. So it pays to keep close tabs on what you pay and do the right things to keep your rate where it belongs.
Start by not using your phone when you drive.
This may seem obvious but the worst thing you can do is to have an at-fault accident. And studies have shown that a driver using a cell phone is four times more likely to be in an accident. So give yourself enough time and stay off your phone. If you need to make a call, pull over somewhere safe. It could save more than a few hundred dollars on your car insurance. It could save someone's life.
Pay your bill.
One of the worst things you can do is stop paying your auto insurance bill — even if you're getting ready to switch companies. Missing a payment or letting your auto policy lapse puts you at risk if you have an accident and lowers your credit score.
Research has shown that drivers with good credit or a high credit score number are more responsible, cautious, and less likely to file a claim. On the flip side, having poor credit or a low score tells an insurance company that you are under financial stress and are more likely to take risks. For these reasons, many insurance companies use a customer's credit history or credit score to help determine their rate.
Don't assume you're getting the best rate.
Just because your insurance company gave you the best rate a few years ago doesn't mean they're giving you the best rate now. The cost of car insurance can vary by hundreds of dollars or more from one company to the next for the same coverage. To be sure you're getting the price and quality you deserve, you should secure at least three quotes from three different companies every three years.