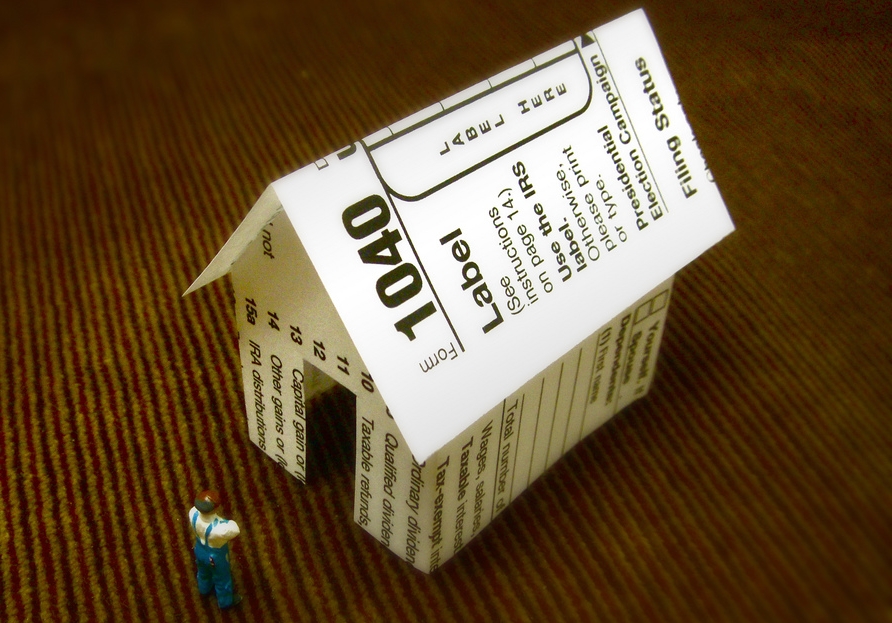 Photo Credit: JD Hancock
Top 10 Dumbest Things You Can Do With Your Tax Refund
Pay for a refund anticipation loan – Pay hundreds of dollars to get your refund faster? Hmmm. You may as well pay the Government to cash out your retirement fund while you're at it?
Buy lottery tickets – Instead just give it to me. I'll give you 30% back, while making you believe there is a chance you could win big.
Waste it on a new car – New cars lose value as soon as you drive them off the lot…duh!
NOT use it to pay down/off your debt – Continuing to pay interest on your debt while you waste it away on something meaningless is quite frankly immature.
Have it prepared by H&R Block – Maybe it's just me, but I have never walked away without feeling completely taken advantage of financially. I eventually learned my lesson. Sorry H&R Block, I gave you three chances! Like they say, 3 strikes and you're out.
Loan it to your broke relative – Just give it to them because chances are you will never see it again.
Ignore the fact that you have ZERO dollars in your emergency fund – Hint: unemployment, medical emergencies, a bad economy, and that little thing called life will happen. It's just a matter of when.
Buy something that you think will impress your friends – The Joneses are not going to help you when your life comes crashing down. They will probably laugh at you though.
Blow it all by throwing a party – Perhaps the most fun way, but definitely the dumbest if you have not prepared for your future.
Drive down the interstate throwing it out the window $100 at a time – Believe it or not, a lot of people do this — I certainly used to!
Top 10 Smartest Things You Can Do With Your Tax Refund
Not get one at all – The money you loan the government interest-free, could be earning you interest somewhere else.
Pay off/down your debt – The absolutely smartest thing you can do in your life is eliminate your debt. 😀
Build your emergency fund – Hint: Imagine you had 6 months of expenses saved up. Now imagine the economy tanking. How does it feel to be recession-proof?
Grow your nest egg for retirement – Taking your retirement in your own hands instead of relying on social insecurity will make you look like a genius!
Use it to pay 100% down on a reliable used car…if you need one – Buying a good used car can save you lots of money in terms of depreciation and interest.
Prepare it yourself using Turbo Tax – We have NEVER been disappointed with this option. Now you can even do your Federal return for free online. For us – $50 versus WAY TOO MUCH $$ anywhere else. Way worth it!
Give it to someone in need – If your financial situation is solid, why not give it to someone who is struggling if you can?
Use it to help fund your kids college – It will be time for your kids to go to college before you know it. Wouldn't it be nice to bless them with a nice education without the debt that usually comes with it?
Use it to pay down your mortgage – If you have no debt, except for your mortgage, imagine how nice it would be to owe NO ONE!! Your income is COMPLETELY yours! What a feeling!
Donate a portion of it to Love Drop 😀 – Okay so maybe this isn't the smartest, per se, but changing lives a dollar at a time is definitely a lot of fun! I donate $30 a month, and get to watch events like this happen each and every month! For most people that's a very small chunk of their refund.