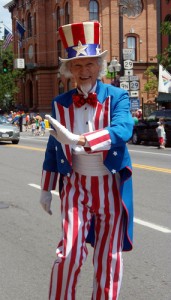 April 15th is right around the corner and that means, it's time to pay up.
For many Americans 2011 was another year of unemployment, rising costs, and underwater mortgages. In fact according to the Federal Reserve Bank of New York Americans owe a combined $11.5 trillion on credit cards, car loans, mortgages and other consumer debt.
So in a desperate attempt to keep their finances afloat many have turned to settling their debts. Settling a debt is certainly damaging to your credit, but to make matters worse, Uncle Sam wants his take as well.
If you have a debt forgiven it is important to know that the amount of forgiven debt is taxable and could mean an unexpected tax bill.
How is debt forgiven?
There are a few ways you can have an unsecured debt forgiven.
You are the negotiator.   A large credit card bill can slaughter your monthly budget and cause you to fall behind on payments, face interest rate hikes and eventually put you in a position where making monthly payments just aren't possible anymore. You can contact your creditor and offer to settle for less than what you owed. The caveat most will only accept the settlement as a lump sum, so be prepared to pay on the spot or within 30 days. Be sure to have the agreement defined in writing and disclosed as "settled—paid in full".
Hire a debt settlement provider.  A debt settlement  provider essentially does the same thing, however they handle all the headaches of dealing with the creditors. The provider sends formal letters to the creditors notifying them of the intent to settle, negotiates on your behalf and are often able to have more of the debt forgiven due to the large volume of debts they settle. There is usually a fee involved and recent legislations have made sure that those fees are not collected upfront.
So let's just say you were successful in having some of your debt forgiven, that's great news and certainly will help your bottom line! But wait, there's a catch…
Debt Forgiveness is income
While you may not consider the negotiated balances of your credit cards as income, Uncle Sam sure does. If you have debts that have been forgiven such as negotiated balances on credit card bills expect to receive a 1099C when tax time rolls around. What is a 10099C?
The IRS will send this form if a Federal Government agency or lender has forgiven a debt that you owed. If a creditor has forgiven a debt you are required to include the forgiven amount as income for the year.
Of course, there are some exceptions:
Bankruptcy debt.  This type of debt forgiveness is not taxable.
Mortgage debt.  If you have been through a short sale chances are a large amount of your mortgage was forgiven by your lender. The Mortgage Debt Relief Act of 2007 was created due to the decline in property values and eliminates the need to pay taxes on this type of forgiven debt.
Non-recourse loans.  A non-recourse loan such as a mortgage or car loan that is subject to foreclosure or repossession doesn't require a 1099C however there may be other tax ramifications.
So if you fell on hard times and had debt forgiven this year expect to be hearing from Uncle Sam in the form of a 1099C. If you were able to settle with a creditor under an agreement that they would not report the forgiven debt to the IRS be sure to get it and any other agreements in writing to avoid any miscommunications come April 15th.
Have you ever settled a debt either on your own or with a debt relief provider and received a 10099C?
**I am not a tax professional, for specific information as it relates to your situation please consult a tax professional. **