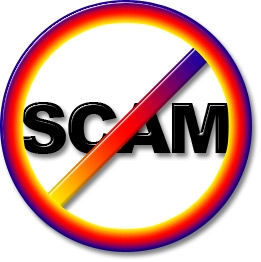 As most of you know, we are selling our house. We are looking to become completely debt free and cannot wait to rid ourselves of this tremendous burden. With that said we are also looking for that one of a kind rental deal that pops up from time to time. There are special circumstances everywhere where people are looking for someone to care for their house in exchange for cheaper rent. We are aiming for rent between $800-$1000 per month. We responded to this ad:

We have learned that when things sound too good to be true, they usually are, but we wanted to make sure before we moved on. Like I said, there are plenty of people out there wanting to give deals for something in return. (farm hand, house repair, nursing care etc.) We will wait until we find something like this and have decided to move in with my wife's parents until we do. The search is important because wherever we move, it will be where we stay until we save enough money to buy our next house using 100% cash down. This will take us 4-5 years (or less), so whatever we rent needs to be exactly what we are looking for.
The professional con man responded with this email:
(I have highlighted red flags that are obviously suspicious)
Pay special attention to the grammar, and the amount of times he emphasizes wanting a clean and tidy person. Also, he kept talking about how honest he was. Honest people aren't trying to convince the world they are honest.

Hello,

Thank you very much for the reply and interest in my home. I am the owner of the home you are making inquiry of. Actually I resided in the home with my wife before and presently we had packed out of the home due to my recent transfer from our company and now situated in the united kingdom. I am a welder under ship building, I worked with Nassco ship building Company, but I have a job appointment with BVT Surface Fleet Limited you can view site at www.bvtsurfacefleet.com. (willing to offer so much info) And presently we want to give out our house for rent to a clean and tidy person.

Our home is available now for rent at $850 with a security deposit of $850 including all the Utilities like electricity, Hydro washer, warmer, Gas, internet connection etc. I want to let you know that money is not our problem but what we are looking for is absolute care of the home when you pack into the home. We are looking out for someone that can always keep the home clean and tidy. So please I want you to stand on the agreement you will make with us.

We are kind and honest people,we don't like disappointing people and we don't want anyone to disappoint me. We spent a lot on our house that we want to give to you for rent. It is very close to Parks and Shopping.

What really happened is this, we are not giving the home out for rent just because of money but because of our recent work to UK. So we will solicit for your absolute maintenance of our house. We want you to treat it as yours when you move in, I hope this is very clear to you? I want you to keep it tidy all the time so that we will be glad to see it neat and clean whenever we visit the country.

I want to let you know that there is no one there in the state to show you the inside of the house as the keys and all documents of the house are here with us and we shall get it shipped to you via FEDEX or DHL Courier Service as soon as you are ready to move in

You can go check out the house and the neighborhood from the outside and get back to me if you really like it for more information. I will also send some of the pictures to you in my next email. The physical address is 289 W Rosewood Dr Barboursville, VA 22923

So i solicit for your absolute maintenance of our house. We want you to treat it as yours when you move in, I hope this is very clear to you? It's not all about the money but I want you to keep it tidy all the time so that we will be glad to see it neat and clean when ever we visit the country. You can stay in the house as long as you wish because we already own another house here in UK and will buy a house in USA before we return. I also want you to let me have trust in you as I always stand on my words. You can email me back for further discussion.

Thanks and God bless you.

Best Regards
I also must point out that scammers use emotion to get you to overlook the red flags. His response above had us dreaming of the possibilities all the way there, even though we knew there was a high likelihood of it being bull. That is what they want!! BEWARE!
As you can see there was plenty to be skeptical about, but like I said, we wanted to make sure before we wrote it off. Even though we were almost certain this was a lie, our emotions tried to keep hope alive.
I can't help but wonder how many people fall for this crap. That's why I wanted to share this with you. It is worth noting that even though he disclosed the information about not having the keys and papers here in this country, we would have requested that any and all matters be handled by a lawyer to ensure legality and legitimacy.
We went out to look at the house "from the outside" as the "owner" suggests. First of all, the "owner" disclosed so much additional information, but failed to tell us that someone currently lived there. When we pulled into the driveway we expected to see a vacant house. Not only was it not vacant, but it didn't seem to be in the tidiest of conditions. Remember the "owner" put so much emphasis on this point in his response.
What did we do next? My very smart and beautiful wife suggested that we talk to the neighbor. Most neighbors know what's going on next door to them. We found out that the guy was indeed full of crap. The real owner was stationed in Arizona and had a management company handling the rental of his property.
Lesson to be learned: INVESTIGATE before making any drastic decisions. These scammers are looking for the one person that makes decisions on impulse before realizing they have been taken.
Now For The Fun Part!
Now I could have just walked away, but how could I? This was going to be too much fun. Scammers are looking for as much money as they can get so I decided to lure him in and play with his emotions for a jolly great time. You'll notice in the email below that I wanted to hook him immediately by making him believe we were suckers. Then I sank the hooks in further by making him think that we wanted to pay for six months in advance. The letting him know that our 3 year old likes to paint on the walls was just fun. Finally, to dig the hooks in even deeper, I suggested that he go down on the rent by $50 a month if we paid for a year in advance. ($10,400) I'm sure he was celebrating and drooling all over his thieving soul. I HATE THIEVES! (Which could explain my disdain for our Government.)
Here's my very fun response to Mr. LOSER:
Dear John,

Your house is SO BEAUTIFUL!! What a lovely neighborhood! We took a drive out to see it this morning. WOW!

We are definitely interested and would even be willing to pay up to 6 months in advance plus the security deposit. I believe that total would be $5,950. We have been waiting for this kind of opportunity as we are currently selling our house and looking for a place to rent.

Taking care of the place will not be a problem. We do have two kids. Our three year old loves to paint and sometimes uses his bedroom walls as the canvas. We have had to paint them at least 6 or 7 times in the last year, but it really is no problem. He is an artist. (LOL) We would have no problem painting the walls to make sure they stayed nice and clean.

This morning when we took a trip out to your rental property and thought it was gorgeous! Very nice and at a great price. We would be looking to move in May 1st. We do have one question regarding the rent.

My wife and I have a nice little pile of money set aside for emergencies, and were wondering if you would be willing to go down on the price by $50 a month. We know that sounds like a lot with all that is already included in the rent, but if you were to do so, we would be willing to pay for a full year in advance + the deposit. That's almost our entire savings but we feel that it would be worth it and greatly beneficial for us to not have to worry about housing costs for an entire year.

My husband is an investor (LOL) and this would allow us to be more aggressive in order to maximize our gains for 2010. So for accepting $10,400 you would have some great tenants paid in full for an entire year, plus we would be extra vigilant in our care for your beautiful home. We used to rent out a property a few years ago and got severely burned by our tenants so we know and respect your wishes very much.

I believe we are who you have been looking for to care for your home. As soon as I have the okay that you accept this offer I will immediately (LOL) wire you either $5,950 for the six months at $850 a month, OR the full year at $800 a month for a total of $10,400 to seal the deal. After what we went through with our rental property we would have jumped at the opportunity to have our tenant pay for a year in advance.

Best wishes and we look forward to hearing from you.
We wondered if he would bite, and he sure did. What a scum bag!
Thanks for getting back to me and for the assurance that you will take proper care of my house. Since you have given me your word that you surely care for my house,there is no problem i can give it to you at $800 but if you take a proper look at it you will find out that is lower than the standard rent price,the reason i am doing it that way is because i need someone to care for the house as if it were his or her own which i believe by your words that you can do. (ignoring the wall painting kid) There no problem,get me the application form filled.Hope to hearing form you soon.

Thanks
Right now we still have him hanging. We told him that we just got a contract on our house and wanted to make sure it was a sure thing before we sent him the documents and the money. I wish I could figure out a way to get this loser caught!!
BEWARE OF SCAMMERS! They are scum and will tell you whatever you want to hear to make you believe they are legit. Do you have a scam story? Share it below.