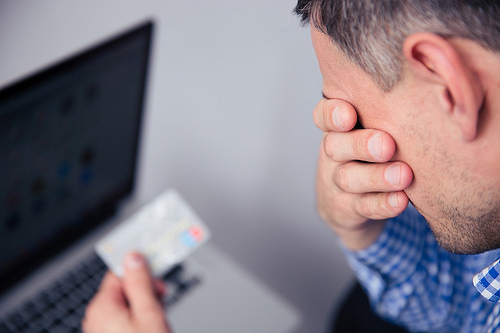 United Debt Counselors offers customers debt settlement services. The debt relief company steers away from debt consolidation in an effort to more quickly resolve consumer debt issues.
"For many customers, debt consolidation doesn't offer a legitimate avenue for escaping high-interest credit card debt," a spokesperson said, "With debt settlement services, we are hoping to provide an additional route for customers who are plagued by unsecured credit card debt. We understand that many Americans are in a position in which they are unable to afford their repayments – we're here to try and fix that."
Some debt relief companies focus on refinancing customers' current debts at a much lower interest rate. This is done by paying off the customers' debt in full, and then re-issuing it at a substantially lower rate. But for individuals who are unable to pay off refinanced debt, there is the possibility of receiving a debt settlement in which an individual pays off a reduced level of debt to their creditor.
"Many creditors are worried that they won't receive any of their money back when individuals hit financial troubles," a spokesperson says, "This means that some creditors are willing to enter into an agreement in which a partial amount of the debt is paid back over a fixed period of time. We operate as intermediaries between you and your creditor and use our experience in an effort to achieve the best debt resolution under the circumstances."
UDC claims that many of their settlement offers come at 40-60% of the original enrolled debt. This figure has the ability to reduce a client's debt burden substantially. There are additional fees that are disclosed during the sales process according to the company.
UDC makes sure that all of its customers meet face-to-face with a company representative prior to entering into a debt settlement agreement with the company. In doing so, the customers have additional time to review the details of the program and ask more questions. The company places a strong emphasis on ensuring that individuals are fully aware of the agreement they are entering with their creditor.
United Debt Counselors Stresses Difference Between Credit Counseling and Debt Settlement
United Debt Counselors has stressed that consumers must understand the difference between credit counseling and debt settlement. The company explains that many individuals are subject to being misled due to the different options available within the debt relief industry.
UDC provides customers with the debt settlement option, which reduce the principle amount owed by an individual to their creditor. On the other hand, credit counseling service providers aid clients in reducing the interest rate that is currently payable on their existing loans. The difference in the two services is substantial – one reduces the total amount owed, while the other reduces the future interest rate on the current debt.
"Many consumers seem unaware that there are varying debt relief options on the market," a spokesperson said, "This is potentially dangerous as a customer who approaches a debt counselor may be unaware that the principal amount of the debt may be able to be settled. UDC does not offer debt counseling services; instead we negotiate with creditors in an effort to reduce our customers' principal loan amount significantly."
UDC is a debt settlement company that is currently based out of Frisco, Texas. The firm focuses on debt settlement, acting as an intermediary between a client and their creditors with the aim of reducing the principal loan amount owed.
"We have years of experience in negotiating with creditors," a spokesperson said, "People seem to forget that creditors want consumers to avoid bankruptcy as this could mean potential outstanding debt goes unpaid. Therefore, creditors are often willing to negotiate on the amount they are owed if they feel they will receive a considerable amount of the debt repaid."
UDC meets face-to-face with all clients prior to them making a decision on their debt relief strategy. That provides extra time for the customers to consider their options and affords them an extra opportunity to have the program explained to them before deciding whether to sign up.
If you or anyone you know could benefit from the services that UDC offers – please head to their URL for more information: http://www.uniteddebtcounselors.com.
photo credit: reesebaker Don't suffer with debt another day! Call our Houston bankruptcy lawyers today via photopin (license)