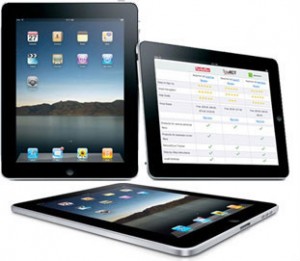 Only two more days until Tax day. Have you filed yet? I sure hope so. If you haven't then that means you're either really patient, really lazy (I've been both), or you probably OWED Uncle Sam some loot. If you've waited this long then I hope you do not intend on trying to get the rapid refund. You've waited this long, don't pay to get it quickly now, or EVER in my opinion. Patience will save you some money, and saving money is ALWAYS cool. 😀
We used to wait until the very last minute, well that's before we started our Total Money Makeover. When you know you are going to take any refund you get and apply it to debt, you usually don't wait until April to file. Speaking of paying off debt, are you going to be paying off debt with your return? If you've already received your return I hope you used it wisely—instead of waste it enthusiastically. There might be some fun stuff to buy, but if you're in debt you've probably already had your share of fun.
Now it's time to pay off some debt!
What if you could pay off some debt AND get some fun stuff? Now normally I would say "it ain't so", but I happen to know for a fact that this year—you can do both! If you're about to leave because you've already filed your taxes, you don't want to go anywhere just yet.
I've got good news for you. Whether you've already filed or need to file, you can become eligible to win an Apple iPad! (3 of them being given away) If you've already filed using any of the following 3 services. H&R Block At Home, TurboTax, and TaxAct. All you need is the confirmation email you received after filing.
Still Here?
I figured you would already be joining the fun, but if you're still here, you might like to hear about how easy it is to enter.
Sign up for the contest mailing list – form above (required) – 1 entry
Subscribe to the Money Crashers RSS feed via email – form above – 20 entries
Comment on any Money Crashers blog posts – 3 entries for every comment (note: only useful comments that add to the conversation will be counted – 5 comments per day limit)
Write a blog post about the Money Crashers 2010 Online Tax Filing Giveaway – 30 entries (3 limit)
Follow @MoneyCrashers on Twitter – 15 entries
Tweet out the following message – "Win a free Apple iPad just for filing your taxes online! @MoneyCrashers 2010 Online Tax Filing Giveaway http://bit.ly/c8iKSU #moneycrashers" – 10 entries (1 per week limit)
Email this post to a friend using the link provided here: Email This Post Email This Post 5 entries each (10 limit)
File your taxes online by April 15th using one of our links to the 3 tax filing services (TurboTax, TaxACT, H&R Block At Home). Once you've done that, forward the tax return confirmation email to us at mc [at] moneycrashers [dot] com. That way we'll be able to credit you properly with 100 entries. If you have happen to have filed your taxes online prior to this Giveaway, just forward us your confirmation e-mail and you will still receive the 100 entries.
What are you waiting for?
I've already started the process for myself. For me, its the only way I will EVER own an iPad, so I am taking full advantage of it. I love gadgets and toys but I just can't force myself to spend that much money on owning most of them. Trust me, I've wanted an iPhone since day one, but I have told myself no.
I'm headed on over now so I can finish getting my extra entries in. I want to win me an iPad!!!