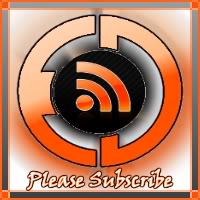 These articles are some of my favorites from blogs I follow via RSS Feed.  I really could have added another five articles but didn't want to cause a brain overload.  After all it is Friday!  Enjoy, and have a wonderful weekend!
Oh yeah, you'll notice I finally was able to "left-align" my sidebars and comments section.  You'll also notice that it caused my navigation bar to left align.  Ugh! Web Design will likely be my next class in the cross hairs.
Money Help For Christians presents Debt: Upside Down And Backwards.
You can find a guest post over at Debt Free Adventure titled Debt Reduction With The Debt Snowflake, written by Jessica Ward from Penny Wise Family.
Peter Anderson from Bible Money Matters wrote The Corrupting Power Of Wealth: Warning Signs Of Materialism.
You can find 50 Actions You Can Take Right Now to Pay Off Debt over at Consumerism Commentary.
You can read I'm Getting A Divorce from The Wisdom Journal.  I thought this was a great post!  I have had some problems with my bank here recently so I am considering divorce as well.
I am a huge fan of Gazelle Intensity.  Christian Personal Finance has put together an article about it.
Dave Ozment over at Do You Dave Ramsey, wrote Plant Your Financial Tree.  A great message about doing it NOW!
SD Guy over at Stretchy Dollar asks, Did You Inherit Your Money Habits?
Personal Finance Carnivals I Participated In This Week
Carnival Of Personal Finance #214:  United States Presidents Edition hosted by Poorer Than You.  My submission was chosen to be included in this very well done carnival.  Baby Emergency Fund – Do It Your Way!.  Thank you Stephanie!!
Carnival Of Money Stories #11:  Money Quotes Edition hosted by Bible Money Matters.  Peter Anderson even chose my article to be in the "Editors Pick" section.  Loans, Gifts, And Boundaries: How Loans And Gifts Create Bondage And Why Boundaries Are Important.  Awesome, thank you very much Peter!!
Money Hacks Carnival #74 – Saturday Morning Cartoons Edition hosted by Suburban Dollar.  Kyle selected my article An Inconvenient Myth – The Marketing Effect to appear in this carnival.  I used to LOVE, LOVE, LOVE Saturday morning cartoons!!  Thanks for a great carnival Kyle!
Carnival of Pecuniary Delights #17 – "Online Slang" Edition hosted by Budgets Are Sexy.  J. Money decided to include my submission, A Sacrifice Is Not A Loss But A Gain.  J's theme was interesting to me especially since before I met J I was a "NOOB" to the PF Carnivals.  Nice carnival dude!