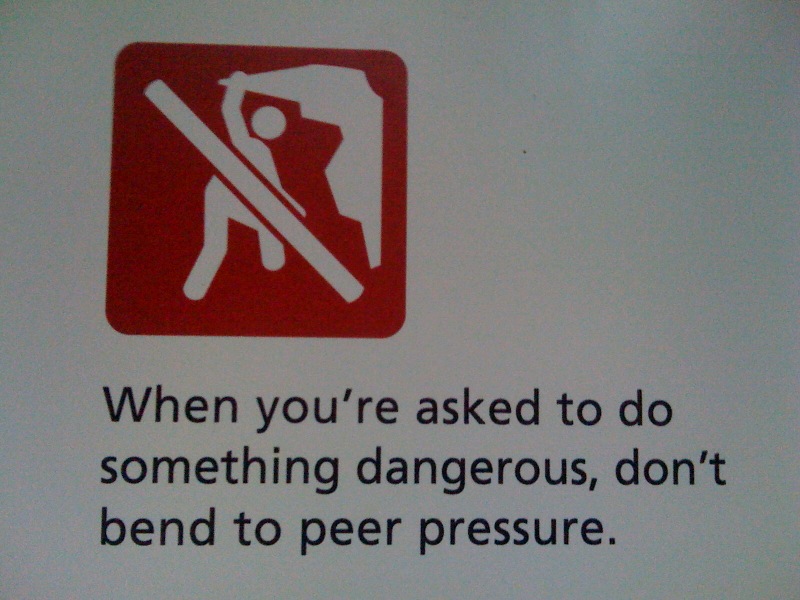 What's more important to you? It seems people put an incredible amount of thought into how much they make, but is that the smart thing to do? I mean making good money is definitely important, but should we wrongly list it as numero uno? What about behavior? Ignoring that is kind of like trying to disarm a nuclear explosive without ever having built a bomb. It's going to EXPLODE! In that situation you have two choices; get out of the way, or blow everything up!
Handling money without realizing you do not possess the habits necessary to manage it well, will most certainly lead to your financial destruction. First things first, you have to learn how to behave with your money. Your behavior IS EVERYTHING!!
In our culture we seem to take that enormous detail for granted, all while spending our resources with very little consideration for the consequences to come. Are we just ignorant, or do we knowingly ignore the truth hoping we get lucky? That's a very interesting question, but I can tell you from experience that I had moments where I knew I was spending myself into a mess. It's impossible to ignore, but for some reason it's just too darn convenient to not let it slide. I believe that anyone with debt, that fully intends on paying it back, has that same feeling. Have you had that feeling before?
You know the feeling. Uneasiness, stress, anxiety, and sometimes even depression. Sometimes it's really hard to make ourselves take a clear look at our situation. Fear gets the best of us, and we decide that not knowing the truth is better than finding out we are broke. But for some reason we still think something like, "If I just made more money….." Perhaps we'll find a way to make more money but what happens next? We still have not addressed the behaviors that caused us to need to make more money in the first place, so instead of making our situation better, we make it 10 times worse.
Knowing how to take control is a bit overwhelming, but at some point you just have to muster up the courage to fight. Better that it happens in the beginning rather than the end of your life when absolutely all hope is lost. In order to deal with the behavior that got you where you are, you have to figure out what impacts your behavior the most.
What causes you to behave the way you do with your money?
What about attitude, marketing, impulse spending, emotion, and entitlement-thinking? Is it a lack of contentment or self-esteem? Some of us even behave badly with our money because of stress, as a way to cope or mask a deeper issue. You cannot argue that sometimes it's even our family and friends that encourage us to misbehave financially. Guilt and shame sometimes lead us into submission as well.
"What do you mean you can't come up with $100 to get our mother the wheelchair she's been wanting?"

"Oh come on, it's my wedding. I know it's halfway across the country but I'm only going to get married once."

"You know I'm good for it, I just need a co-signer. The bank doesn't know me like you do."
Peer pressure isn't something we only experience in high school never to see again. It is very real and a very big part of our society. If you don't have the right clothes on, watch the right DVD's on your special blu-ray player, on the right size plasma television that you carried home in your social-status-on-wheels—you are a no one!! I mean where do you get off being married for thirty minutes without already having a house? I could go on, and by "could go on", I mean I could talk about how in order to behave this way, most of us have to go into debt to do it.
"Thanks family and friends and the rest of society!"
Here's the deal though. It's not your family and friends or even society's fault! It's not, it's totally and completely your fault!! What you have done up to this point with your money is all because of how you behaved (or didn't behave). As Dave Ramsey says, until you look in the mirror to find the real culprit behind your financial mess, the mess will likely get bigger and bigger.
Remember the story of the Ant and the Grasshopper? The grasshopper was cold and hungry because the grasshopper was worried too much about what he could enjoy, and not enough about what he actually needed.
I have been guilty of thinking that making more money would solve my problems, but I have also been broke, in debt and stressed out the wazooo. It wasn't until I stopped blaming others and realized I was the problem that I was able to face my behaviors head on. It's so obvious to me now, that you can make $500,000 a year and still be broke and in debt up to your eyeballs. BUT if you know how to manage your money, even if you make way less, you can always find a way to make it grow. I'd rather have to figure out a way to make it grow than to figure out how to climb out of a 150 foot hole without getting my million dollar suit dirty…wouldn't you?
What would you rather have: a bigger income with bad financial behaviors, or have great financial habits which will usually lead to bigger income?