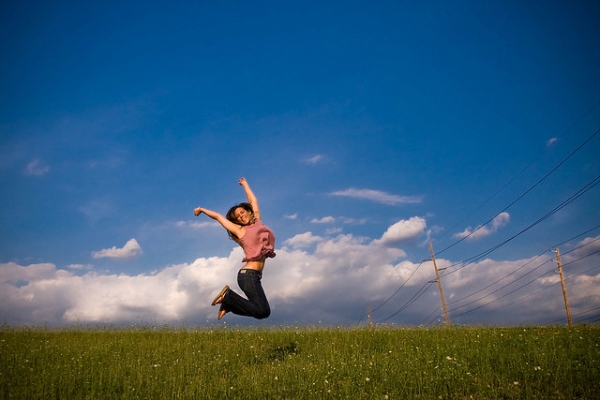 Photo Credit: thephotagraphymuse
This is a guest post written by Pam Greene.
Bob was overweight as a child. He continued to gain weight throughout his life until he weighed almost four hundred pounds. When he was in his early 60s, he caught a cold. The cold turned into pneumonia and from there his health took a deathly downward spiral. His kidneys started shutting down. He had congestive heart failure. For a week, he was on death's door in the intensive care unit in the hospital. Doctors worked feverishly to save his life. Miraculously, they did. Bob never regained his full health. He couldn't return to work. Because he had so many medical bills, his wife was forced to take a job working as a clerk in a grocery store.
The Economic Research Service, a research institution for the U.S. Department of Agriculture, held a workshop in 2004 where people from various organizations and universities presented studies and research about obesity. Their report, The Economics of Obesity, stated that the number of overweight children and adolescents has tripled since the 1970s and almost two out of three adults are overweight or obese. This statistic is alarming. We are becoming an overweight nation! The report goes on to say that medical costs related to disease and illnesses caused by obesity are $10,000 higher than for those who are not obese. This is a huge impact on the budget and finances of a family with obese members.
Losing weight and getting in a good physical condition is not only good for your health it is also good for your pocketbook. Those who are within a normal weight range do not suffer from illnesses and diseases that beset obese people. This means they pay less money on medication and doctor and hospital bills – giving them more money in their pocket.
Frugal people are motivated to get fit and stay fit because they realize the financial benefits of being in shape. Who wouldn't like to have $10,000 in their checking or savings account instead of paying it out in obesity related medical bills! Frugal people realize the expense of obesity and are highly motivated to get in shape. When thinking about the financial costs of obesity, people generally think about medical costs. But there are additional areas that impact a family's budget and finances:
Driving

The more you weigh, the bigger the load your car has to carry. Because of the extra weight, your car uses more gas per mile. You get fewer miles per gallon, which means that you will have to gas up your car more often. Overweight people spend more money at the gas pump than those who weigh less. It is estimated that they use an average of 30% more gasoline which adds up to over $500 a year. Overweight individuals also tend to drive their car more for short local trips. They will not walk or ride a bike for these short trips. There goes more money spent at the gas pump.

Clothing

Buying clothing for obese people significantly impacts the family budget. Plus-sized clothing is more expensive than regular sizes because more material is used to make the garments. Overweight people have a tendency to continually gain weight. An expanding waistline means there is a need to frequently purchase larger sized clothing. Frugal people know that they have more money in the bank because their clothing expenditures are less than that of obese people.

Food

Another way that frugal people are fit is by eating out less at fast food places and not buying snacks from vending machines. One young man eliminated getting snacks from a vending machine at work and reduced the number of times he ate at fast food places. In one year, he had better health and had saved over $400! Overweight people spend more money at the grocery store. They eat more prepared foods instead of fresh fruits and vegetables. They spend more money on snacks, chips, pop, donuts, and other types of goodies. Frugal people are fit because they spend significantly less money at the grocery store on high-calorie foods.
Studies have found that obesity is a family problem. If one individual is overweight, chances are several other family members are also overweight. How does this impact the family finances? If two family members are overweight, there are double the expenses on medical bills, gas, groceries, and clothing. Can you imagine the expenses for a family of four overweight individuals?
People who are frugal understand the financial benefits from getting in shape and staying in shape. Getting fit can be one of the wisest financial decisions a person can make. Instead of putting out money for the costs mentioned here, fit people will have more discretionary money to save. They will have more to put into their 401K, a Roth account, into savings, or CDs.
Be frugal. Be fit. Don't be like Bob whose body was a wreck because he was obese and whose financial affairs were a wreck because of his medical bills.
Pam Greene's own journey to health and fitness started when a friend suffered through some health challenges. Realizing this was a wake up call to her to focus on her own health, she started learning about Fitness, Nutrition and Healthy Weight Loss. Pam now works for Beachbody, which provides Home Fitness Programs and Work Out Dvds including the well known P90X exercise program. Pam is passionate about sharing tips to help others eat better and exercise for better health.