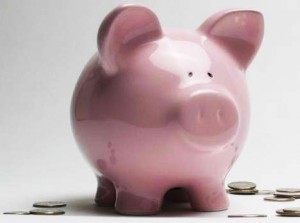 (Guest Post by Julian)
When you're a young person (and let's define that as roughly between the ages of 16-24 for the purpose of this post) it's common to have the idea of saving and, even more so, the intention of saving, firmly lodged at the back of your mind.
It might be that you're at an age where no one even talks about personal finance so you haven't even considered saving any money, or, more likely, it might be that you think saving just isn't necessary, nor sensible, as a 16, 21, or 24 year old. After all, you only live once, and when you're young that's when you're meant to be care free and having as much fun as possible, right? Well yes, but that doesn't mean saving shouldn't be something you don't at least consider, and here's why:
Life experiences
Following on from that last point – that when we're young we should be worrying about having fun and spending money rather than saving it – I'd like to twist that argument round a bit. Sure, there's certainly an argument to be made about focusing on spending (the often little) amount of money we have when we're young because we're at an age where we have lots of free time; we don't have many responsibilities; and we need to gain unique and exciting life experience whilst we have our youthfulness on our side. And I'd firmly agree with all of that.
But think about saving for bigger and better life experiences as well. For example, you might find that if you save money from your first job at the age of 16 rather than spend it on more trivial things that you won't remember later down the line, you'll be able to put it towards a more memorable experience such as travelling abroad with a group of mates in your college vacation.
It's possible to achieve a balance
Saving doesn't have to be extreme saving. If you re-think your weekly budget when you're at college or in your first job and realise that if you put $20 aside each week you'll be left with too little to have fun with, or even live on altogether, then put $10 aside instead. It may not seem like that much, and in the grand scheme of things it isn't. But two years down the line that will be $1040 dollars before any interest is taken into account, and that money could really help you get through a rough patch or allow you to take a vacation you might not have otherwise been able to afford.
When you're young, your future is often more uncertain than ever
If you're 40 years old, have a mortgage, a stable job, and a family then you can be fairly certain that your financial and life situation probably won't change that much over the next, say, five years.  But when you're 16, 18, 21, or 24 you're going through a fast paced and rapidly changing time in your life. You might not have any idea what career you want to go into, you might not make it into college, you might drop out of college, or you might decide to switch jobs a number of times. And whilst you may have some parental financial support during this period in your life, you might find some savings can help you bridge the gap when these things happen and induce a period of unemployment, for example.
Time flies
If you're 18, then in three years you'll be 21 and will no longer be considered a 'kid' in most people's eyes. And my three years at college felt like five minutes, and I'm sure the next three years will go by quickly too. Being older comes with more and more responsibilities, and that includes financial responsibilities. So the message here is not to fall into the trap of thinking you're devoid of all responsibility for saving because you're young, because soon you won't be young, and then you'll need some money.
—————-
About the author: This post comes from Julian over at Frugaal. He's a recent college graduate (for the time being!) who likes to write about a number of different areas related to frugality and personal finance.
Photo credit: o5com