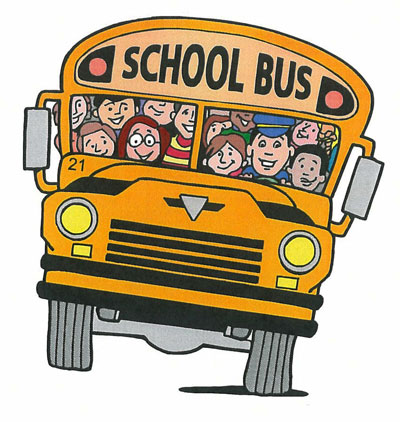 Money Management In Public Schools?
I recently read an article that talked about how Cincinnati Public Schools plan to start teaching money management classes, in grades K-12, starting in 2014.  Now on the surface, this doesn't sound like a bad idea, but I think that there is another way of looking at it.  Personally, I believe that while teaching kids about money is important, I think that it is more important to know who's ideas about money management are being taught.
My objection isn't that money management will be taught, it's about what that will include.  If they are just talking about basics, then maybe it will be fine, but if they teach our children the same "you have to build credit" in order to have stuff idea, I am strongly opposed!  We all know that the Government is completely inefficient when it comes to managing money, so do we want our kids to learn those same ideas in the classroom? (Massive debt loads, wasteful spending, …you know the deal!)
Some of you may not know this, but I am not a big fan of the FICO credit system, since that system creates outrageous incentive to borrow and keep borrowing.  Something I remember being "indoctrinated" with was the fact that I HAD to build my credit in order to own a house or a car.  That is simply a lie, but that is what is spread around as truth.  If they are going to expand on this lie in the classroom I think that it could make things even worse for our children's future.  Stick to the basics and I am okay.
What I Consider To Be Basics
Importance of Savings
Importance of Budgeting
Becoming Informed Consumers
Debt and Risk (The truth)
Understanding Investments & Compound Interest
Benefits of Giving
A curriculum I support: Foundations in Personal Finance
Stay away from teaching students how to obtain debt!  The curriculum must be based on educating the students on how things work, not what they should or shouldn't do as far as borrowing or investing!  There are too many dangerous opinions out there already.  The basics would provide a place to start, and leave room to expand on those ideas as they learn and grow.
Children Become What They Learn At Home, Not At School
Now I am sure there are some exceptions to this, but for the most part I think it is true.  I believe it is our job as parents to be an example to our kids.  If we are out there borrowing money for everything we own, then the chances are at least greater that our kids will do the same.  Learn how to manage your own money properly so that you can teach your own children sound money principles.  Remember, you can teach them the right way, but if you are still doing it the wrong way, you are wasting your time!
PLEASE do not rely on a school system to do this for you.  This would be a huge mistake, and one that could lead your children to struggle with money the way you have.  One thing for sure is that I do not want my kids to even come close to struggling with money the way I have over the years.  I wouldn't wish that on my enemies, or their kids for that matter!  Take the time to educate yourself about money, so that you can spread a message of hope to your children and future generations!
A Good Place To Start
Adults
The Total Money Makeover by Dave Ramsey – $10 Sale (or get it from your local library)
Financial Peace University – This 13 Week DVD based course is essential!  (Lifetime Membership for your entire household)
Children
Young American Center For Financial Education – Great site with helpful tips and advice for our youth.
Junior's Clubhouse – Loaded with interactive books, games and resources to make money management fun!
Financial Peace Jr – Money management system for ages 3-12! $10 sale
These links are provided to help you take control of your finances.  I do not get paid if you visit them OR buy anything.  I hope you find them useful!