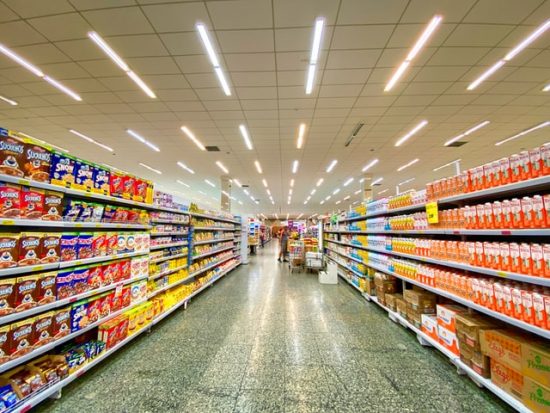 My wife occasionally gives me a hard time for buying store brand products. They are perceived as being cheaper because they are inferior in quality. Sometimes that's true, but not all. Below is a list of ten Walmart Great Value store brand products I purchase on a regular basis, that I can't differentiate from their name brand counterparts.
Note: All prices stated were observed at Walmart in Rochester, MN.
Hot Dog or Hamburger Buns
Great Value: $0.88
BallPark: $1.98

Savings: $1.10
White Bread
Great Value: $0.88
White Whole Grain: $2.48

Savings: $1.60
Dill Pickle Spears
Great Value: $1.54
Gedney: $2.28

Savings: $.074
Bread Crumbs
Great Value: $0.92
Progresso: $1.50

Savings: $0.58
Styrofoam Bowls (50 count)
Great Value: $1.64
Hefty: $2.37

Savings: $0.73
2% Milk (Half Gallon)
Great Value: $1.36
Kemps: $2.28

Savings: $0.92
Salted Butter (1 pound)
Great Value: $2.98
Land O Lakes: $3.97

Savings: $1.01
Sugar (3 pounds)
Great Value: $1.58
Crystal Sugar: $2.56

Savings: $0.98
Pancake and Waffle Mix
Great Value: $1.58
Aunt Jemima: $2.50

Savings: $0.92
All Purpose Flour (5 pounds)
Great Value: $1.18
Pillsbury: $2.36

Savings: $1.18
Store brand, or generic products suffer from an image problem. They're thought to be less expensive for a reason. Sometimes they're manufactured using less quality ingredients, but much of the time they just don't have the flashy marketing department to pay for. Does Great Value come from different cows than Kemps? Does generic sugar and flour come from less viable plants than name brand?
Many feel as if buying generic products reflects on their own financial success. If you buy inexpensive products, then it must be because you can't afford name brand products. You should buy or not buy a product simply based on whether you like, or whether the quality and value of the product is on par with the price you pay for it.
Personally, I like more money in my pocket to do other things. If I can pay less for store brand products, be happy with the quality and taste, AND save money I'm all for it.
How about you, EOD Nation, what are some of your favorite generic or store brand products?