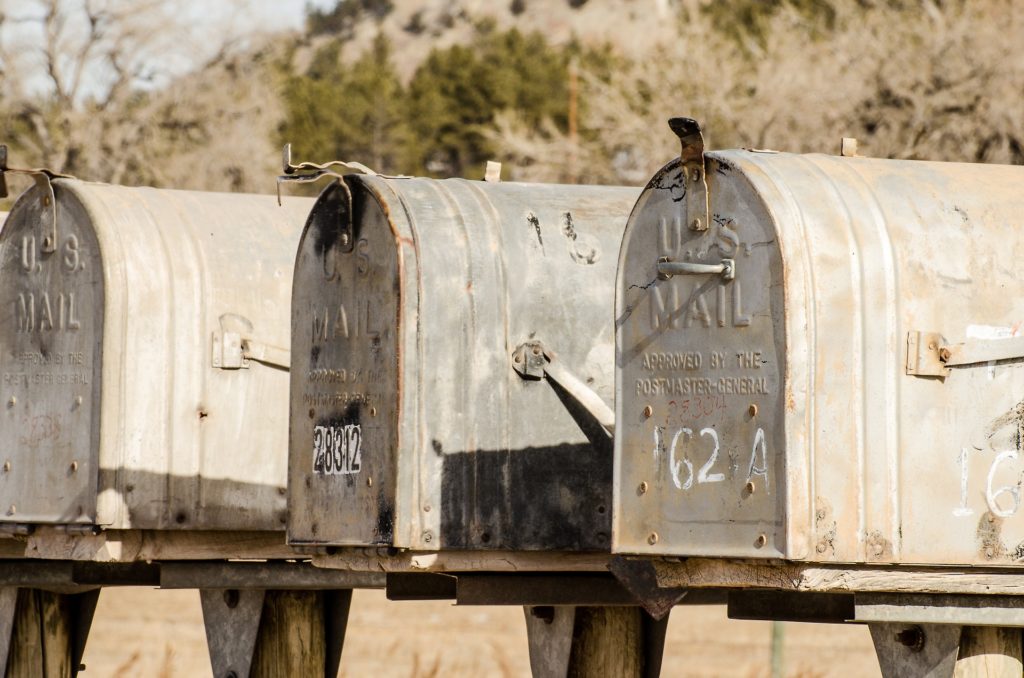 How much do you trust the postal system, or any package delivery service? If you're sending something of importance to another party, how much do you trust that they will acknowledge they received it? Maybe we're all just a little too trusting.
When my wife gets a new mobile phone, she always buys a specific screen protector to protect the screen. If you're screen doesn't work, your phone is useless. Since screens are expensive to replace, the $40 product, which comes with a lifetime warranty, seems like a good idea.
This type of screen protector does it's job well, however after about a year of use of my wife's current phone it did start cracking and peeling in one of the corners. I went online and requested a warranty replacement, which arrived in the mail within a week.
The new screen protector came with an envelope to return the old one. Following the instructions, I removed the broken screen protector from my wife's phone, put it in the marked envelope with the sticker provided and dropped it in the mail. About a month later, I got an email from the retailer reminding me to send the old protector back. Apparently they didn't receive it.
Had I done nothing, my debit card would have been charged $40 plus tax. I contacted the retailer and told them what had happened. They marked the old protector as received, and my warranty action as resolved. This was very nice of them as they certainly didn't have to do that. They could have questioned whether I had sent it back at all.
I started to think about how I might handle this differently in the future to prevent a potential monetary loss if the retailer I was sending an item back to adamantly that I they had not received the item.
Take a Picture
Many times a provided return label will have a tracking number. I'm not sure if this particular envelope did or not. I should have taken note of that, and taken a picture of the return label. If it did have a tracking number on it, I could have seen whether the package had successfully arrived.
Track The Package
If the return envelope did not have a built in tracking number, I could have taken it to the post office and added tracking to it. I may have had to use a different return shipping method, and it may have cost a few dollars, but it may have been worth it for the piece of mind of knowing if the package got there.
Buy Insurance
Certain shipping methods may insure your package up to $50. This may mean buying your own shipping instead of using a prepaid label. You could also buy additional insurance if necessary.
Many retailers will provide a prepaid label to return items bought online or for warranty actions. Always check to see if the return label includes a tracking number you can use to ensure the package gets to it's destination. If it doesn't, depending upon the value of the item you may want to consider using a different shipping method that includes tracking and/or insurance to cover any monetary loss if a dispute would occur.
How about you, EOD Nation, have you ever returned something to a retailer through the mail, and had them claim it didn't arrive? How did it turn out for you?