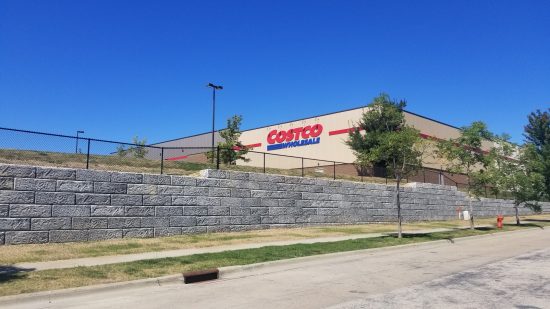 I love shopping at Costco (this wasn't always the case). They have a reputation of selling bulk items at a great price. If you look closely, it's not just brand name items. Shoppers can find even better deals buying Costco Kirkland store brand items. Some consumers are rightfully wary of the quality of store brand items, however many Kirkland brand products are both high quality and low price.
Below is a list of four Kirkland products I'm loving right now:
Kirkland Frozen Pepperoni Pizzas:
Sold in a four pack, you have to see the amount of pepperoni on each pizza to believe it. They have a thin crust (but not too thin), a decent amount of cheese, and I love the sauce. The four pack costs $12.99, or about $3.25 a pizza. I can't see my freezer ever not having these pizzas inside ever again.
Kirkland Reynolds Foodservice Foil
As a BBQ and grilling guy, I use a lot of tin foil. I use the extra wide kind, and even the largest rolls never seem to last long. The Kirkland Reynolds heavy duty foodservice package cost $23.99, is 18 inches wide, and 500 feet long. Read that again, 500 feet long. Also, it's made in a partnership with Reynolds, the premier brand of tin foil. When I bought it, the cashier joked she knew people that put the purchase date on the box just to see how long it would last, which was usually years.
Kirkland Small Batch Bourbon
Bourbon is my drink of choice, and I don't mind spending a little extra on a quality bottle every now and then. But my day to day bourbon is Kirkland, which is rumored to be made by George Dickel. It comes in a 1 liter bottle, and costs $29.99. I'm not the only one that has an eye for Kirkland bourbon, because whenever our local Costco gets it in stock, it sells out quickly.
Kirkland Bottled Water
Bottled water is convenient for taking on the go, or using at home with flavor pouches. I don't taste a difference between brands of bottled water, so I always buy what's cheapest. Kirkland water comes in a 40 pack for $2.99. That's only 7.5 cents per bottle!
The four products above are currently some of my favorite products from Costco. They're quality products that are also inexpensive. Also, I earn cash back with every Costco purchase with my executive membership. It's a win, win situation!
How about you, EOD Nation, what are your favorite Costco Kirkland brand products?