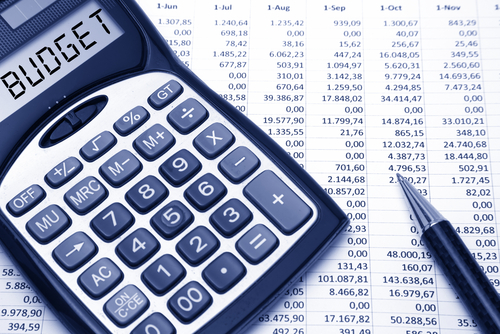 We're all about the flip the calendar to a new year. The new year is a time when people mentally wipe the slate clean and begin working on new goals. This perspective makes it the perfect time to reevaluate your budget and make sure it's ready to go for the new year.
Here are 5 things you should think about when reevaluating your budget for the new year:
Health Insurance
Any changes in cost to your health care plans (medical, dental, and vision) will take effect January 1st. Changes to the cost of your health care may cause an increase or decrease to your paycheck. Ensure you have accounted for this in your overall budget.
Utility Costs
For those that live in cooler climates, January and February are historically the coldest months. These colder temperatures will cause an increase in heating costs. In some cases these increases can be dramatic, so ensure you have some extra funds set aside for this if appropriate.
Cut Unnecessary Expenses
With the start of a new year, many people try to have a fresh perspective and outlook on life. Now is a perfect time to evaluate your monthly subscriptions to magazines and online subscriptions. If you find any that are no longer worth the cost, dump them and save yourself some cash each and every month.
Health Savings Account Contributions
If you have a Health Savings Account (HSA), you should have evaluated if your contributions are sufficient during the health insurance enrollment period. If you hadn't done that, or even if you had, now is a great time to reevaluate your HSA contributions. If you think a greater contribution level is necessary, you can manually make contributions.
Retirement Contributions
After giving your budget a comprehensive evaluation, give some thought to your retirement fund contributions. If you find you have some extra wiggle room in your budget, contemplate throwing some extra funds at your 401K, Roth IRA, or whatever retirement investment vehicles you are using.
You should periodically reevaluate your budget and monthly expenses, and the beginning of a new year is perfect time to do so. With new goals and a willingness to make changes you may find yourself making necessary changes you wouldn't have previously. By going through this exercise, your finances will be updated and ready to put you on the path to a financially successful new year!
What do you think, EOD Nation, have you reevaluated your budget for the coming new year?