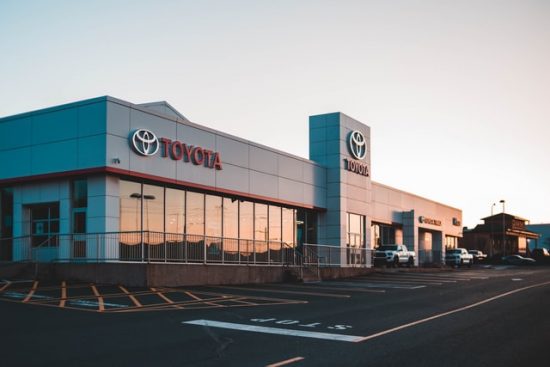 Some people make buying a car really difficult, and they actually wear it like a badge of honor. They brag about their negotiating skills. Bursting with pride, they tell stories of how they demanded a lower price from the salesperson and walked out only to be called back a week later. If you're like me, this sounds like stress I don't need, and a complete waste of time. I seek out no haggle dealerships for my car buying needs.
Those that love negotiating car prices are rolling their eyes right now. I got those same eye rolls from people when stated we test drove a car that afternoon, and going back to finalize the purchase the next morning. They explained to me it's about leverage and gave me pointers to find something I could use to force the dealership to come down in price.
Kelly Blue Book
The Kelly Blue Book website will give you a price range for a given vehicle after entering the make, model, year and options of the vehicle. Plugging in the information about the car, I found the dealership's price was within the value range and was actually slightly under the typical market price.
Edmunds
The Edmunds site will list similar vehicles for sale within a specified amount of miles. By doing this, I was able to see several dozen cars very much like the one I was about to purchase. The ones that had the same options and mileage all had almost an identical price tag.
NADA
NADA Guides has become the largest producer of new and used car information and will tell you how much you might expect to pay for a given vehicle.  I filled in my prospective car's info again.  The price offered by the no haggle dealership was about $2000 less than what NADA Guides said I would expect to pay for it.
I had no leverage. The leading used car pricing organizations showed the dealership's price was fair, and even slightly below market value. Research showed it was priced almost identically to other vehicles of the same year, mileage and options. Even if I could negotiate, which I couldn't, I had no leverage to try to force a lower price.
The next day I drove home in my new vehicle. I'm a big fan of no haggle dealerships. I don't think the price you pay for a car should depend upon your negotiating skills or which salesperson you happen to be helped by that day. Could someone walk into a different dealership with a similar vehicle and negotiate a slightly lower price? Maybe. Or maybe they're sitting at home still waiting for the salesperson to call back.
How about you, EOD nation, what do you think of negotiating your vehicle's price?