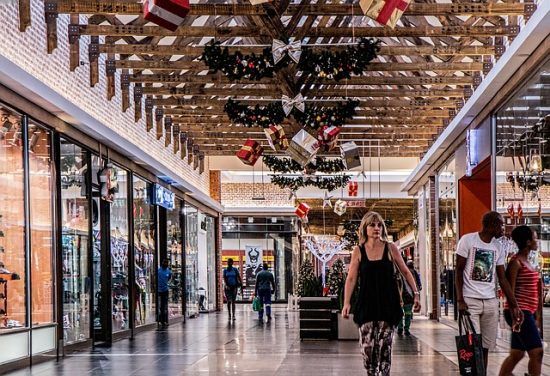 For years I've bragged about the good night's sleep I have the morning after Thanksgiving, portraying an attitude of non-interest regarding Black Friday shopping.  But, it's time to come clean. I am a willing participant in the Black Friday madness, including this year.  Well, sort of.  Let me explain.
Two Black Friday "Secrets"
To say I slept in on Black Friday was no lie. I woke up well past eight o'clock, a full 4 hours past my normal weekday waking time.  I fought no crowds, visiting exactly zero stores that day.   There are two very important things to remember when it comes to Black Friday sales:
First, Black Friday sales not only extend far beyond the first few hours when throngs of people are fighting for doorbusters.  For almost all retailers, the sales last all weekend and in some cases even longer.
Second, Doorbusters aren't necessarily sold out in the first 30 minutes as many people believe to be true. I walked through Walmart, Target and Best Buy the Saturday and even Sunday after Black Friday and found many door buster displays still available.
My Black Friday Purchases
So what did I buy?
Tires: Discount Tire had a Black Friday sale lasting all weekend offering a 20% rebate on new tires. I went in Saturday morning on my way home from the gym and gave my van a much needed new set of tires.
Tupperware: Walmart always has Tupperware storage containers on sale on Black Friday, and they never run out. Over the course of the year, our containers get stained and broken.  Every year I throw the old ones away and buy a new set, for about $7, on the weekend after Black Friday.  I purchased them Sunday during my usual grocery shopping trip.
Vacuum Cleaner: My son is living in his first apartment at college this year. He and his roommates do not have a vacuum, so I picked up a heavily discounted one at Walmarrt.  As with the Tupperware, I bought this on Sunday while grocery shopping.
Black Friday Perspective
You should extract a couple of tips from my experience:
All three things purchased were items I was going to purchase anyway.  I was already looking for them, just waiting for a good deal to pop up.
I didn't make any impulse decisions. I didn't get up early and I didn't fight crowds.  I noted the sales, and took advantage of them at my own pace, making sure it was the right decision.
I wouldn't have been disappointed if the sales hadn't worked out.  All of the things I purchased go on sale periodically, and I knew that if I didn't get it on sale during a Black Friday sale, I'd just wait for a sale to occur.
The retail industry had made Black Friday out to be an event that many people feel as if they will be missing out if they don't participate. Once you remove that perspective from the equation, you can find the deals you want, on the items you need.  Nothing more, nothing less.
How about you, EOD Nation, did you take advantage of any Black Friday sales AFTER Friday?