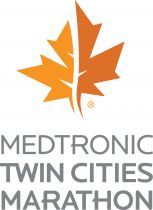 Registration for the Twin Cities Marathon opened at 9:00am on Saturday, February 1st. I was sitting at my computer waiting for the link to go live, and I hit the final "submit" button at 9:09am.
This will be my fourth marathon, but it will be unique.
2014 is going to be a year of transformation for myself. As of last Friday, we have completed our debt management program and $109,000 of credit card debt is gone. But that's only the beginning, as we have other financial goals that we will accomplish this year.
I want to extend that transformation to my health and fitness as well. Earlier in January, as we discussed making our final payment on the 31st, I mentioned how ironic it would be to finish our financial marathon on January 31st, and then register for the Twin Cities Marathon the very next day.
Ending a financial marathon, and beginning the training for a physical one.
I recognized that I am in a position to accomplish some life goals in a very unique manner in 2014. Running a marathon at the age of forty is pretty cool. Running my very best marathon while getting in the best shape of my life and qualifying for the Boston Marathon would be off the charts cool.
Doing so in the very same year we completed our financial marathon would blow my freaking mind.
I've had this whole sequence in my mind for several weeks now, and like pieces to a puzzle they just all seem to fit. I've created my own diet plan to facilitate healthier eating, and lose some weight. I'm already a gym freak, and have my workout regimen down cold. I've approached my friends at CareOne about wearing a shirt with their logo on it as I run the marathon.
To achieve all my goals, I need to run 26.2 miles in under three hours and fifteen minutes. To do so, I need to shave about 53 minutes off my best marathon time. That's a tall order, but then again, I know a thing or two about seemingly insurmountable obstacles.
I think you're starting to get the picture as to why I want to do this. I'm huge on symbolism, and this goal has it oozing out the seems.
If that weren't enough, I heard this quote on last week's episode of The Biggest Loser:
"Fear will pass, but regret lasts forever."
Crossing that marathon finish line on October 5th and qualifying for the Boston Marathon would be symbolic of a transformation complete, in both finances and fitness.  If I don't take this opportunity, own it, and achieve my goals, I will regret it forever.
What big goal are you working on right now? Are you doing everything you can to achieve it?