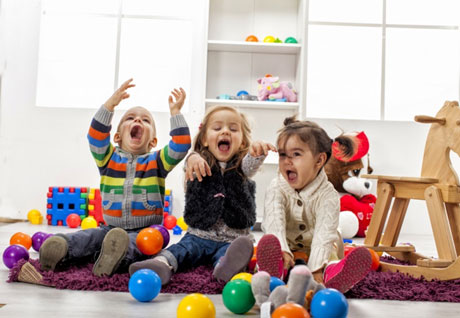 Couponing is becoming more and more popular among people today as a means of saving money at the store. In fact, over 300 billion coupons were circulated last year alone. Just about anything can be purchased at a discount, with the help of a coupon, promotional code or other form of rewards card.
Toys are not left out of the coupon craze; many couponers have a great deal of success collecting and redeeming Toys R Us coupons. Those who are new to couponing may feel a little intimidated by the number of coupons available and the different strategies, organization techniques, and strategies involved. However, fears aside, couponing is a relatively easy skill to pick up – not to mention a great way to save money. To learn how to most effectively use coupons and other discount techniques at stores like Toys R Us, review the information found below.
In-Store Coupons
Finding coupons that are generated and published by stores themselves is one of the best couponing strategies out there. Most stores allow customers to have free access to the latest "steals" by publishing pamphlets or small inserts for newspapers. For example, Toys R Us coupons are often potentially located in local newspapers or magazines. Even though the newspaper is a great resource, though, it is not the only treasure trove of coupons available to avid couponers. Stores often set out shelves of deal brochures right by the entrance and even mark some deals on posters and windows.
Online Coupons
Online couponing is a relatively new couponing technique, but the method is rapidly gaining popularity among couponers around the country. Why? Ease of access and overall efficiency. Toys R Us may publish a wide variety of different coupons and promotions on the website itself pretty consistently. Obviously, this is a wonderful way for people with busy schedules to get in on the couponing action. Sitting down at the computer, scrolling, clicking, and printing takes far less effort than other methods of couponing such as those listed on websites such as Retailmenot and Krazycouponlady.com.
Online couponing is quick, easy, and efficient – providing a way for customers to enjoy savings without the hassle of spending an overabundance of time and energy during "the hunt." It is important to be careful when seeking online coupons because many sites may be comprised of fraudulent coupons. A good way to avoid fraudulent coupons is to find a reputable coupon provider such as Toys R Us coupons and cashback by Ebates.com.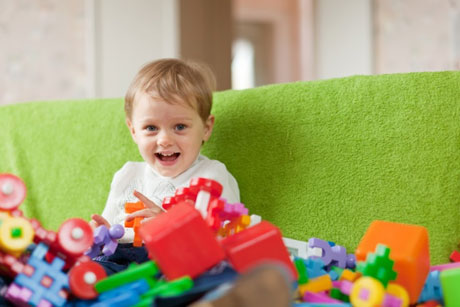 Coupons Via Mobile
Accessing coupons from a telephone would have sounded like a science fiction movie scene several decades ago; however, mobile couponing really is a reality in the 21st century. Research indicates that over 5 billion people will be regularly using a mobile phone by the year 2017. Since phones are in the hand of just about everyone on the street, mobile couponing is even more convenient than online couponing; busy people can present coupons without the hassle of organizing and classifying.
Toys R Us coupons are usually sent out to those signed up for mobile coupon updates on a regular basis. The situation is a win-win, and most stores only require an email address or sometimes a phone number. Mobile coupons continue to gain popularity due to their affordability and quick access. There is no need to pay for paper and ink when presenting a mobile coupon; just let the cashier scan the barcode located on the mobile coupon screen. Phones become, in essence, coupons when used in this fashion. Pretty nifty, right?
There Are Always Rules
The couponing experience is a pretty freeing one; however, there are several important rules to keep in mind when presenting coupons for redemption – yes, even Toys R Us coupons. Ignorance is not typically tolerated by cashiers and other store officials and can lead to embarrassing situations, so take a moment to learn the "no-nos" of couponing:
Bringing online coupons to stores for "free" items is not usually accepted by cashiers. Typically, "free" items are only given when multiple purchases have been made during the same transaction.
Trying to use two coupons at once is almost never a good idea; cashiers are tired of seeing couponers attempt to use "buy one get one" coupons as a means to getting a free item.
Making coupons is wrong. Many places consider the creation of coupons in the same category as money counterfeiting.
Using coupons for any other item than the item indicated is considered underhanded.
In order to fully enjoy couponing as a successful experience, try jotting down a few of the points listed above. Most people are surprised at how much a little "common sense" information can aid in successful couponing. To learn more about how couponing works or to pick up more tips, try looking into other resources such as libraries or bookstores. There are a great many resources out there for beginning couponers, and it really does not take very long to get into the couponing groove. Start enjoying discounts today by embarking on a coupon journey that is sure to be overflowing with discounts.