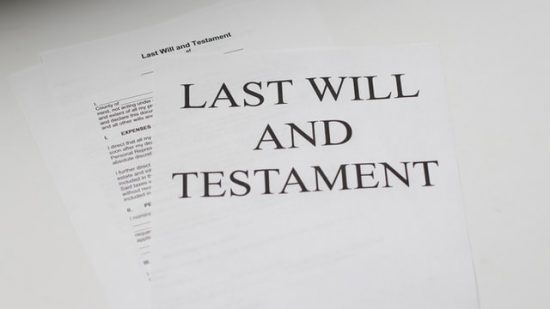 Six in ten Americans do not have a will. People do not create a will for a variety of reasons including they don't want to think about death, and they don't know how. But providing clear direction for what happens to your assets should you pass away is not only easy, but free and only takes a few minutes.
Why Is A Will Important
If you fail to create a will, and something happens to you, the following scenarios may occur:
Court Appointed Executor : Without a will, the courts will name an executor you do not know or trust to handle your affairs.
More Expensive: Since the courts will be handling your estate, there will be legal fees that need to be paid. This will leave less funds to be dispersed to your loved ones.
Court Appointed Guardian of Children: If you have minor children and do not have a will, you will have no say in who raises your children.
Fighting Over Assets: Without a will, estranged siblings, partners and others may submit a claim for your assets. Sorting through the claims will take time, and take money away from your estate for your eventual beneficiaries.
Creating a Will Online
The subject of creating a will came up in a discussion between my wife and I because we are soon going on a cross country trip. If anything should happen to us, she wanted the piece of mind our kids would be taken care of. I searched online, and found several sites offering free will creation services. After trying out a few of them, I settled on FreeWill.
Easy: I created will for both my wife and I. The tool asked a series of questions and then created the document.
Fast: The whole process took less than 20 minutes to create both wills.
Inexpensive: I created two legally binding wills for the exceptionally low price of FREE.
When I printed out the documents, a cover letter was printed with it describing the next steps. By following the instructions, we signed the wills with two of our friends serving as witnesses and signing as well.
While we all certainly hope it comes later rather than sooner, death is inevitable. Having a plan for handling your assets ensures your estate is handled in the manner you desire with the least amount of hassle and cost to your loved ones. By creating a will online for free, my wife and I can go on our trip with peace of mind.
How about you, EOD Nation, have you created a will?