The holidays are a busy time of year, requiring much of our time, energy and money to be consumed with preparations for family gatherings, and shopping for gifts for our loved ones. With all the hustling and bustling of the season my wife and I haven't had much "us" time. We definitely needed a date night, but with the budget tight due to holiday spending, the funds available for a date night are virtually nonexistent.  But would you believe me if I said I found a way to have a romantic date night complete with gourmet meal and a movie for $15? Let me show you how.
It's all part of a new promotion by K-Y Yours+Mine lubricants that provides you with all the means necessary to bring a little holiday cheer back into your relationship with your special someone.
The first step is to purchase a package of K-Y Yours+Mine personal lubricants that is marked with the "Date Night In" promotion. It retails for just under $15 at Walmart, and contains everything you need for a special night in.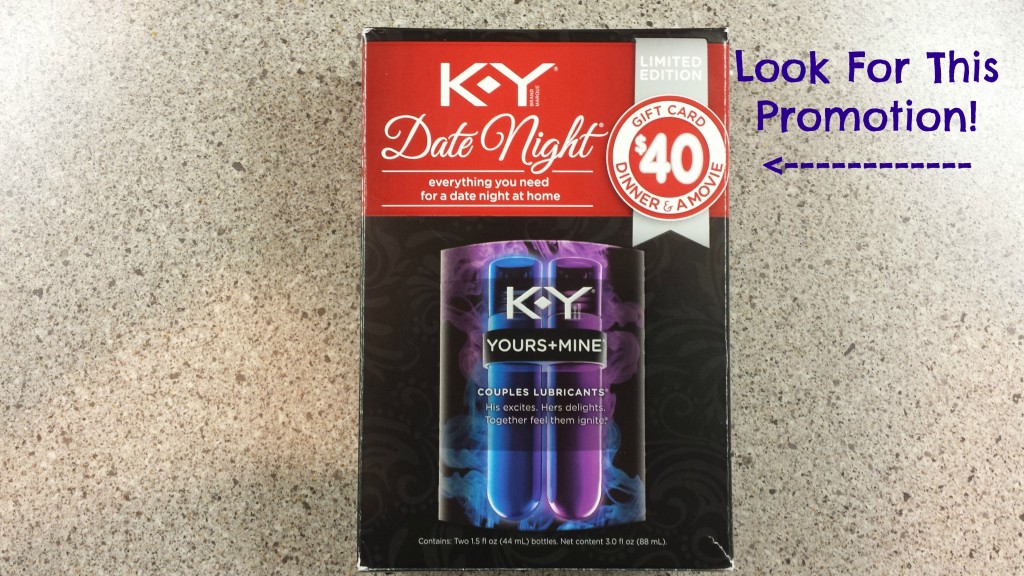 The package will contain a code to be redeemed on their website. Once this has been completed, you will receive an email for two free plates from Plated, and another email containing a free movie rental credit from Vudu.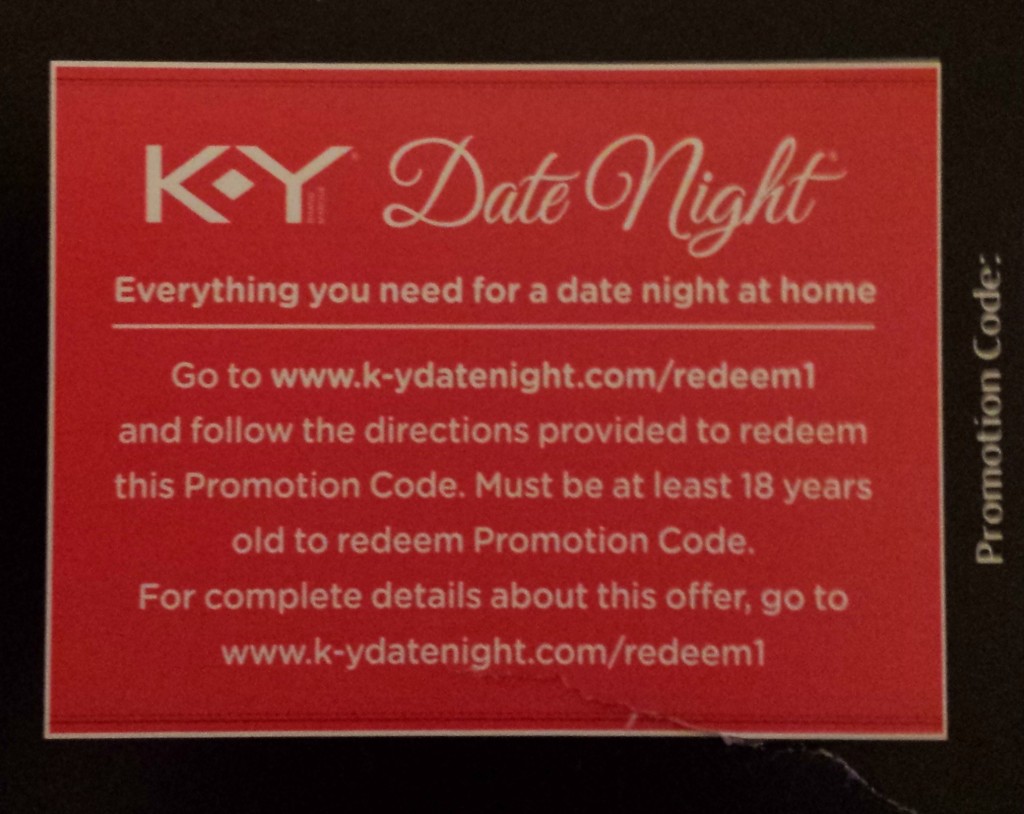 We ordered our food from Plated on Saturday, and it was delivered to our doorstep the following Tuesday. The menu options are gourmet meals created by real chefs that are sure to (literally) knock the socks off your date.
We kicked off our date night in by making our gourmet meal together. We playfully enjoyed each other's company while following the step by step instructions included with the ingredients to make pimiento cheeseburger sliders with parsnip fries.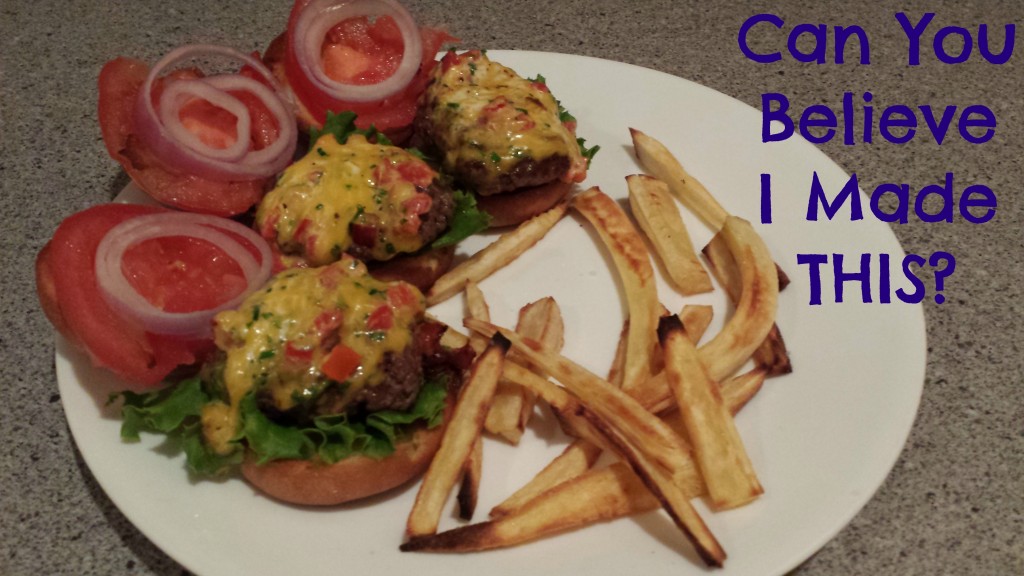 After devouring our food, we snuggled up on the couch to watch our free movie rental through Vudu's streaming service on our blue-ray player.
For purchasing a $15 product, we got a meal (2 plates at Plated would normally cost $30), a free movie rental from Vudu (value of $5), and most importantly, some precious alone time with my wife.
But what about the actual K-Y product? Sorry friends, you'll have to have your own date night and find out for yourself.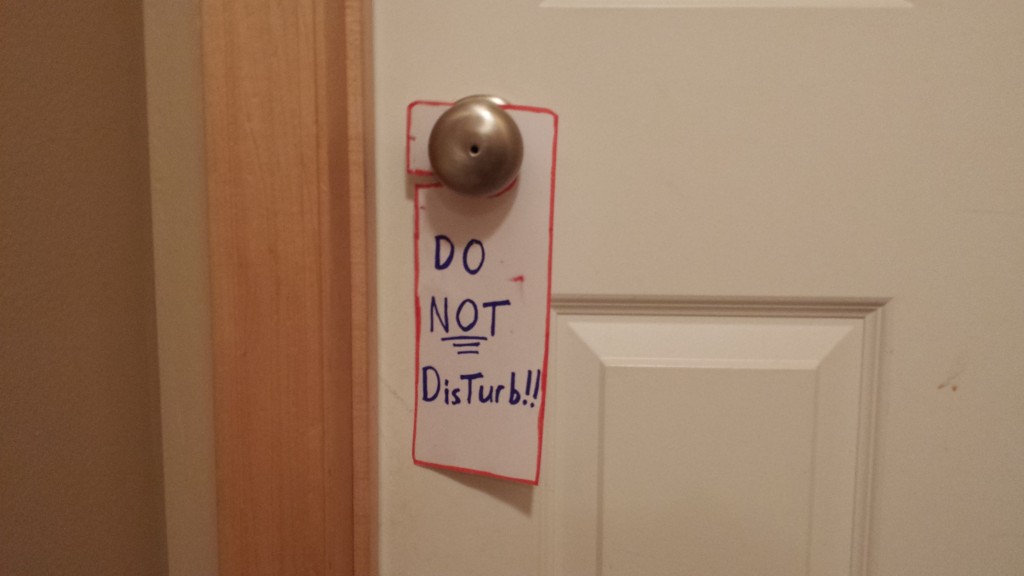 Have you had a date night recently?  How much did it cost you?