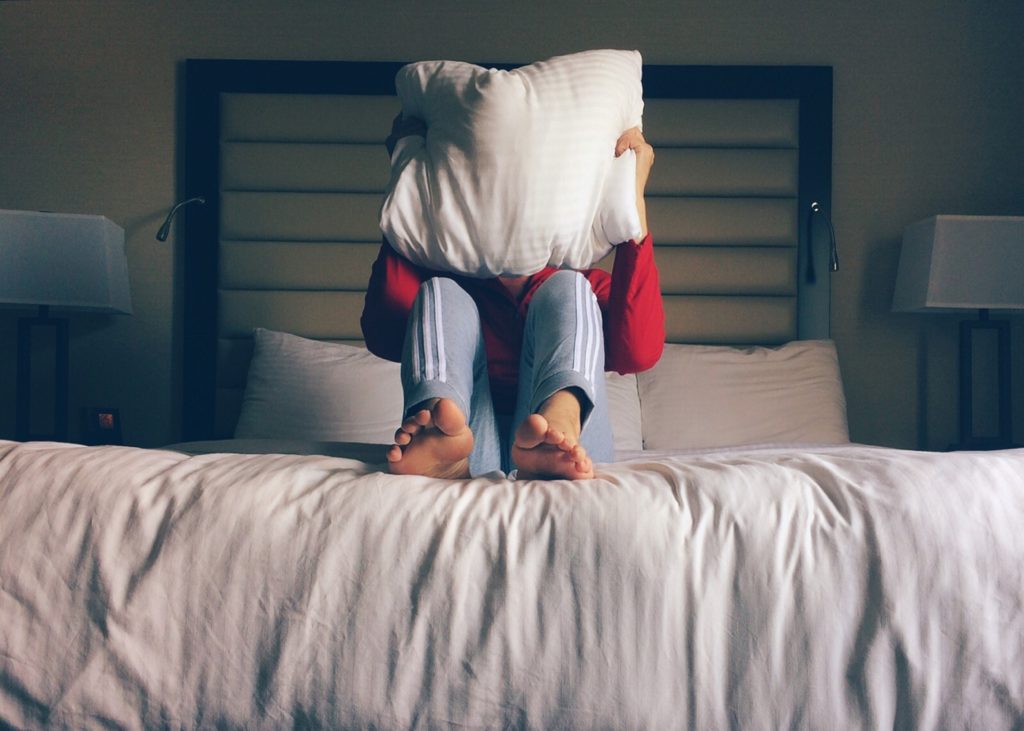 I had an interesting hotel experience over the weekend that made no sense to me. I wanted to share it with you and see if you could possibly explain what happened while I attempt to get an explanation from the hotel itself. On a weekend where prices were jacked up to at least double the normal rate, I stayed in a suite with a living room, separate bedroom with a King bed and two bathrooms for $189.  More like a timeshare/condo than a typical hotel room. Did my Hilton Honors Rewards membership have anything to do with it?
My wife had booked our room for the marathon weekend months ago. We've learned the hard way that either you book the room early, or you scramble to find one anywhere near the start or finish line. She had booked what was called a King Jr. suite at a Hilton Gardens Inn. The hotel was just a few blocks from the finish line, as well as a bus pickup to take me to the start line. It was perfect.
At least we thought it was perfect until my wife took a closer look at the room layout a few days before the marathon. We thought it had a pull out couch for our daughter, but closer inspection revealed it didn't. Poking around on the website, my wife found the King Suite, which had a bedroom, with a separate living room with a pull out couch. The only problem was, it was much more expensive at a rate of $340. We decided to stick with the cheaper room, and just bring an air mattress. A few hours later we didn't have a choice anyway as it appeared the King Suite was no longer available on the website.
While on the road, my wife checked one more time. Surprisingly, she found a King Suite was again available. We changed our minds, and decided to get the room even though the extra cost was significant. She called the hotel, and upgraded the room.
The room was fantastic, giving us all our own privacy at night, two bathrooms, and best of all a rooftop patio overlooking the city. If this is anything like a Hilton timeshare, we might actually be interested purchasing one, but only on the resale market. Apparently, you can buy a timeshare on the resale market for next to nothing. If this marathon is in the same location each year, it might actually make sense for our family.
Now comes the shocker.
My wife handed me the receipt after checking out. When we got to the van, she said, "I don't want to look, you look. How much did we get charged." When I looked at the receipt, I gasped as I realized we were charged $189. Looking over the receipt, the room number was correct, and the billing code had the room number in it. But the amount charged was inexplicably the amount quoted for the first room.
I can think of three possible scenarios that could explain how this occurred:
Upgrade Perk :

We were given a free room upgrade perk because we are Hilton Honors members? This seemed possible until I researched the benefits of being Hilton Honors members and saw no such benefit listed.

Upgrade Points :

There is mention of being able to use rewards points for room upgrades. However, there is no indication from our invoice that was what occurred. I'm waiting for the stay to show up online in our Hilton Honors account to see if it shows anything different.

Mistake :

The most likely scenario may be simply that they changed our room, but didn't change the price. I would have thought the reservation system would have taken care of this when the room number was changed.
What do you think, EOD Nation? Are any of you Hilton Honors members, or a current/former hotel employee that might be able to explain what happened?