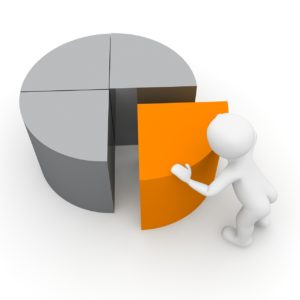 I've been called crazy, nuts, stupid, inspirational, amazing and countless other terms. I'm a long distance runner. I've run 5 marathons, several 10 mile races, a handful of 10Ks and even a few 5Ks. This weekend I'll be running my second half marathon.
Many people cannot comprehend how I can run such long distances.
The trap these observers have fallen into is they only see the end result. I don't just wake up and decide to run 26.2 miles. What isn't seen is my alarm clock going off at 4:15am to go for my training runs 5 days a week. The other 2 days are strength training. They don't see the 3 hour, 18 mile runs when the dew point is a tropical 75 degrees. They don't see the look of excitement on my face after a great run, nor do they feel the disappointment and shattering of my confidence after a terrible run.
People see the end result on race day, but do not see the hard work, training and preparation required to run a marathon.
We all do this sort of thing from time to time, especially when we compare our own abilities and limitations to the achievements and capabilities of others. We tend to explain away a person's ability to outdo us with a brush stroke that the other person has some magic power, talent, or resource that we do not. People tell me I have good genes, or explain that they could never do it because they have bad knees.
This same phenomenon holds true when it comes to personal finance as well. When you see a person go on a vacation you could only dream about, or buy something you have coveted for years, what is your reaction? One of the following phrases likely sounds familiar, "I could do that too if I made as much money as they did," or "It must be nice to be rich." I've made those same statements. Of course we make those statements without knowing how much the other person makes, or really anything about their financial state.
We only see a person going on a nice vacation, not necessarily the hours of overtime they willingly put in sacrificing time away from their family to take them on the trip of a lifetime.
We only see a person buying a boat, not necessarily the weeks, months, or years of a low entertainment budget to save for the purchase.
We see someone sending their kids to college, but not necessarily the budgetary sacrifices that they will be making to do so.
We see the end result, but don't think much about the hard work, dedication and sacrifices that go into making that end result a reality. The next time you see someone buying or doing something you also desire, don't make the mistake of dismissing it as that person having something access to something you don't.
Maybe all it takes is a little hard work.