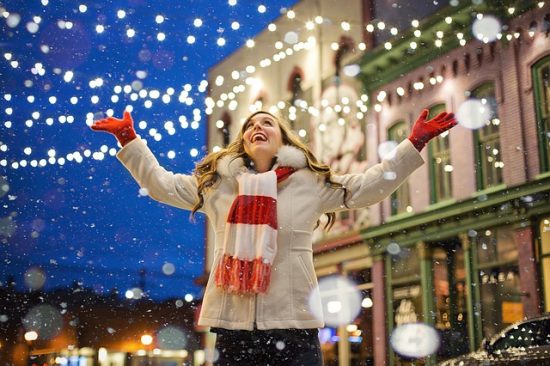 It's Christmas Eve, all the presents are purchased and wrapped under the tree. It's been whirlwind month of determining our gift list, watching our budget, looking for the best deals. What's left is spending time with family, enjoying the company, and making memories.
What's left is the most important part.
As a child, I was obsessed with the gifts under the tree. I would constantly go over my list, dreaming about what I would be opening Christmas morning. When I went back to school, I would compare with classmates what presents we received that year and made plans to get together and play with our new toys.
The adult version of me has a completely different perspective on the holiday season.
While it's nice receive gifts, it's not something that I put much importance on. If someone does give me a present, I think more of the time and effort that person put into thinking about me during the holiday season and the love that comes with it. What I do enjoy is seeing the glimmer in the eyes of my loved ones as they open the gifts I give to them. But the thing I love most about the holidays is simply seeing family I don't get to see that often, and spending time with all my loved friends, thankful for them being a part of my life.
I invite you all to take a similar perspective.
Take a moment during your gatherings with coworkers, friends, neighbors, and family and be thankful for what they bring to your life. Budgets, paychecks, and financial goals will still be waiting for you after everyone has pulled out of the driveway and headed home. Take some time to recharge your batteries, and enjoy the gift of life.
Happiest of holidays from me to you!