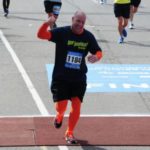 Fall has definitely made it's appearance. Leaves on the trees have been changing for awhile, but we were still enjoying temps in the 60's and 70's. Most of next week's high temps are in the 40's. Yikes. While I'm sad to see summer leave, I do look forward to turning on the fireplace and watching it snow. It also means it's time to get serious about being ready for the holidays, both mentally and financially. I know some people save for holiday spending all year, but I just can't get myself to do it. But, with November staring me in the face, it's certainly time.
When do you start preparing financially for the holidays?
Fist pump for cooler weather (I think?) and my favorite posts of the week!
Posts That Make Me Fist Pump