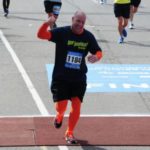 Happy Friday, EOD Nation!  I received some unexpected news this week….I got a raise!  Whoohoo!  It's not a life-changing, huge raise, but anything greater than zero helps, right?
On a separate, but equally as exciting note, you'll see that this week's motivational links features a double shot from my friend John over at Frugal Rules.  Good stuff going on over there, be sure to check it out!
Fist pump for raises, AND a double shot of money motivation!
Posts That Make Me Fist Pump