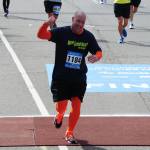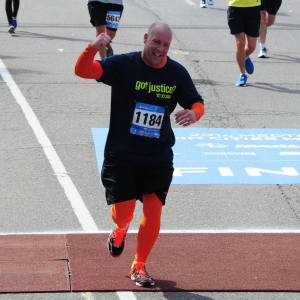 My favorite weekend of Fall is here!  It's Twin Cities Marathon (TCM) weekend!  I'm not running the marathon this year….but I am running.  A. Lot.  I have a 10K and 5K tomorrow (Saturday) and a 10 mile on Sunday.  I'm hoping to fist pump across the finish line just as I did when completed the marathon last year (it's the picture I use for my Friday posts)!!!!
After this weekend, I'm looking forward to things slowing down for awhile. The big calendar on the fridge shows no plans for the remaining weekends of the month.    I'm hoping to do some fall cleaning, fire up the smoker, watch some football, and bring our entertainment spending way, WAY down.  It'd time to just enjoy what we have for a few weeks, and get that budget in a rhythm.
Fist pump for being a hermit for the rest of October…wait, what?
Posts That Make Me Fist Pump
 Shameless Self-Promotion