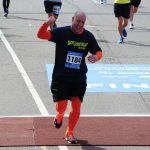 I'm hosting Christmas with my family this weekend.  I'm looking forward to seeing my parents, as well as my brother and his family. We plan to watch some football, eat some food, and play games together.
How about you, EOD Nation, are you seeing family this weekend for the holidays?  If so, make sure you get in your weekend money motivation first!
Fist pump for family, the holidays, and my favorite posts of the week!
Posts That Make Me Fist Pump