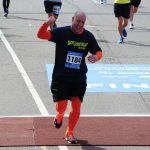 Merry Post Christmas Friday, EOD Nation! I like Christmas as much as the next guy, but even if I stay within my holiday spending budget, I feel like I'm hemorrhaging money.  I'm ecstatic returning to my normally scheduled spending plan.
Did I mention tomorrow's my birthday?
Fist pump for being past money hemorrhaging holidays, my birthday, and my favorite posts of the week!
Posts That Make Me Fist Pump