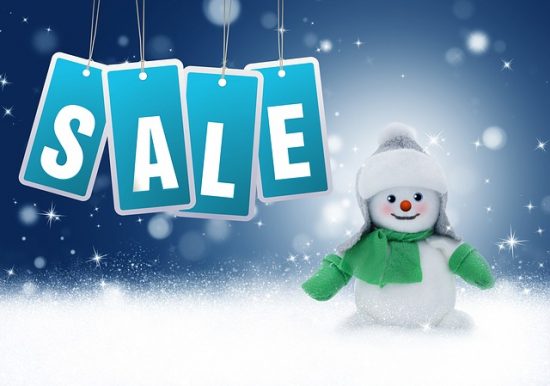 The presents have been opened, Christmas is over, and if you're like me and many other people you've actually taken down all evidence of the holidays and packed them away until next year. But that doesn't mean you should forget about the holiday season. In fact, it's the perfect time to get yourself ready for the 2020 holiday season because some of the best sales are going on right now.
Artificial Christmas Trees
When we put up our pre-lit Christmas Tree this year, we found that only about one third of the lights actually worked. We used some string lights we had to fill in the bare spots, but my wife made me promise she would get a new tree for next year. The day after Christmas she found the tree she wanted at Home Depot on sale for 50% off.
Wrapping Paper
We used virtually our entire stockpile of wrapping paper this year. Instead of waiting until next year to get paper, we picked up wrapping paper at Walmart for 50% off.
Lights
My wife wants me to hang white icicle lights on our house next year. The lights at Walmart were picked over, but I was able to find enough of the request lights on sale for 50% off.
Ornaments
Our son now lives in an apartment at college. He and his roommates got their own tree this year, but it was pretty bare of ornaments. We picked up some ornaments for 50% off for his use in the future.
Christmas Cards
Every year I say I'm going to send out Christmas cards. But, by the time I make the effort to buy some, it seems too late. I'm committing to doing it in 2020 by purchasing cards now at a fraction of the regular price.
Now is a great time to find items for next year's holiday season on sale. Just remember, it's not a good sale if you buy something you weren't going to buy anyway, OR if you spend money that exceeds your budget.
Happy shopping!
How about you, EOD Nation, did you buy anything that was on sale after Christmas for next year's holiday season?