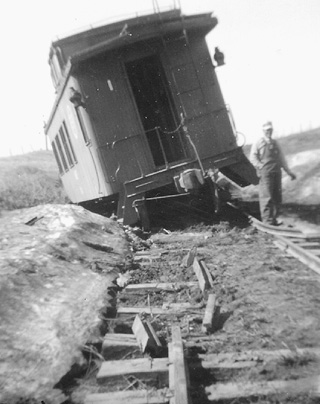 I am back ladies and gentlemen!  I feel like I have been out of commission for too long.  First let me just say that if any of you happens to catch the H1N1 flu going around, be sure to go to your doctor within 48 hours.  Also, be sure to stay in bed, drink plenty of fluids, take medication, and keep an eye on your temperature.  Today is the first day that I have felt better than about 90%.  I still have some chest congestion, a slight sore throat, and I am still experiencing a shortness of breath with even the smallest amount of activity.
Last Sunday, September 27th to be exact, I went home from work early.  It is now the 7th of October and I have felt so lost and unproductive.  I am behind on so many things, some of which include this blog, as well as The Self-Reliance-Exchange.  I have to admit that I felt completely overwhelmed last night as I thought about all of the things I would need to do just to get caught back up.  As most of you know, I am big on setting goals.  That is my answer to helping me not only get back into the swing of things again, but to lessen the weight of everything I need to do.
Last night, before I went to bed, I made a goal list of things that I would like to get done today.  Here is that list.  I have crossed off the things that I have already done, and will be updating this list throughout the day.
Go to the DMV

Mail important documents (2 letters)

Pay mortgage

Pay car insurance

Transfer money to Fully Funded Emergency Fund (ING Direct)

Write article for EOD (getting back on track)

Write article for SRE (budgeting basics)
Do budget for October

Work on organizing and removing clutter from the sidebar. (EOD)

Write new "About" page for EOD

Take Isaac to the park

Read 5 chapters for school (yes, I am that far behind)

Lesson 1

Lesson 2

Lesson 3

Lesson 4
Lesson 5

Cook dinner for my hard working, pregnant wife. (chicken, potatoes, steamed brocolli…yummm!)
Bonus goals
Take 3 practice quizzes for school (Lessons 1, 2 & 3)

Write additional article for EOD (What's your vice?)
Write additional article for SRE (Debt Free Christmas post)
So there you have it.  I have a lot to do but the day is already going great.  A great source of anxiety came from knowing I had to go to the DMV.  The DMV is ALWAYS painful—-afterall, it is a Government run train wreck.  I decided to drive over the mountain to a neighboring city to handle that part and it paid off.  I was in the DMV for only 20 minutes, which saved me God knows how many HOURS.  The DMV here in Charlottesville usually takes more than 2 hours to handle even the smallest of transactions.  Thankfully, in order to mail my important documents, I was able to pre-pay postage and drop them off in the mailbox out front.  Two Government run obstacles succesfully overcome.
Whenever you fall down, be sure to get right back up as soon as you can.  It will make a world of difference.  Everything I have ever read about goal setting says to make your list before you go to bed.  It only takes 5 minutes, and will help your morning start off on the right track.  The worst time to procrastinate is in the morning when you want to be productive.  It's also important to know that things do not always go as planned, so you can't beat yourself up for falling off the horse.  Just get back on and start again.  Furthermore, if you find that your goal list was too robust, add the things you didn't complete to your goal list for the next day.  What's important is that you keep moving forward instead of constantly looking back.
photo credit