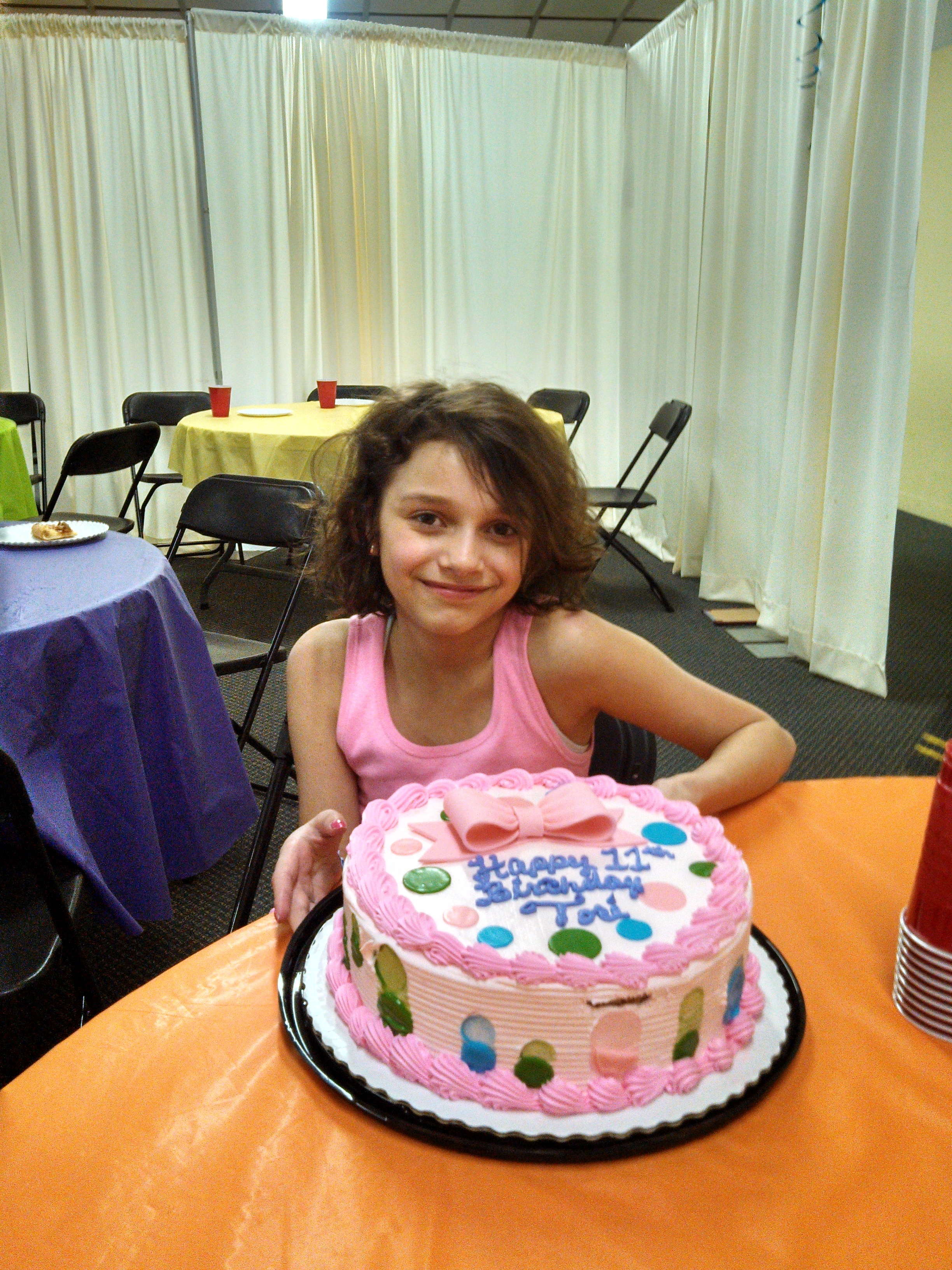 A few years ago, I put together my daughter's 8th birthday party for under $35. Her 11th birthday, which we celebrated over the weekend, was a different story. There's a huge difference between the two ages, and we're dealing with an entirely different set of rules.
The suggestion of playing games for prizes now results in the newly perfected pre-teen eye roll.
The last few years, having a sleep over with her friends as been the foundation for keeping the cost of her birthday celebration down. This year she was adamant she did NOT want a sleep over party because many of her friends stay up all night watching TV, talking, and joking around.
For a girl that likes her sleep, this is unacceptable.
She's also getting older, and soon the days of having an organized birthday party for my little girl and her friends will be behind us. She still wanted one this year, and we're in a much better place financially than the last few birthdays, so we thought we would allow her to do something on a bigger scale.
She chose to have her and some friends go to an indoor bounce house.
The Price Of Admission
On Friday nights, they have "Tween Night" which includes a DJ and dance floor, mechanical bull, face painting, adult supervision, and various games that can be played for prizes (apparently these are cool games). The price of $20 per kid added up very quickly, so we started asking questions. They also have open bounce that night for half the cost. The difference between the Tween Night price and the open bounce price is:
Open Bounce kids cannot win prizes in the games
Open Bounce kids must have an adult present (Tween Night kids are just dropped off)
Since we were staying for the entire event anyway, and Tori admitted that the prizes from the games were lame, we went with the open bounce price for $10 per kid.
Cake: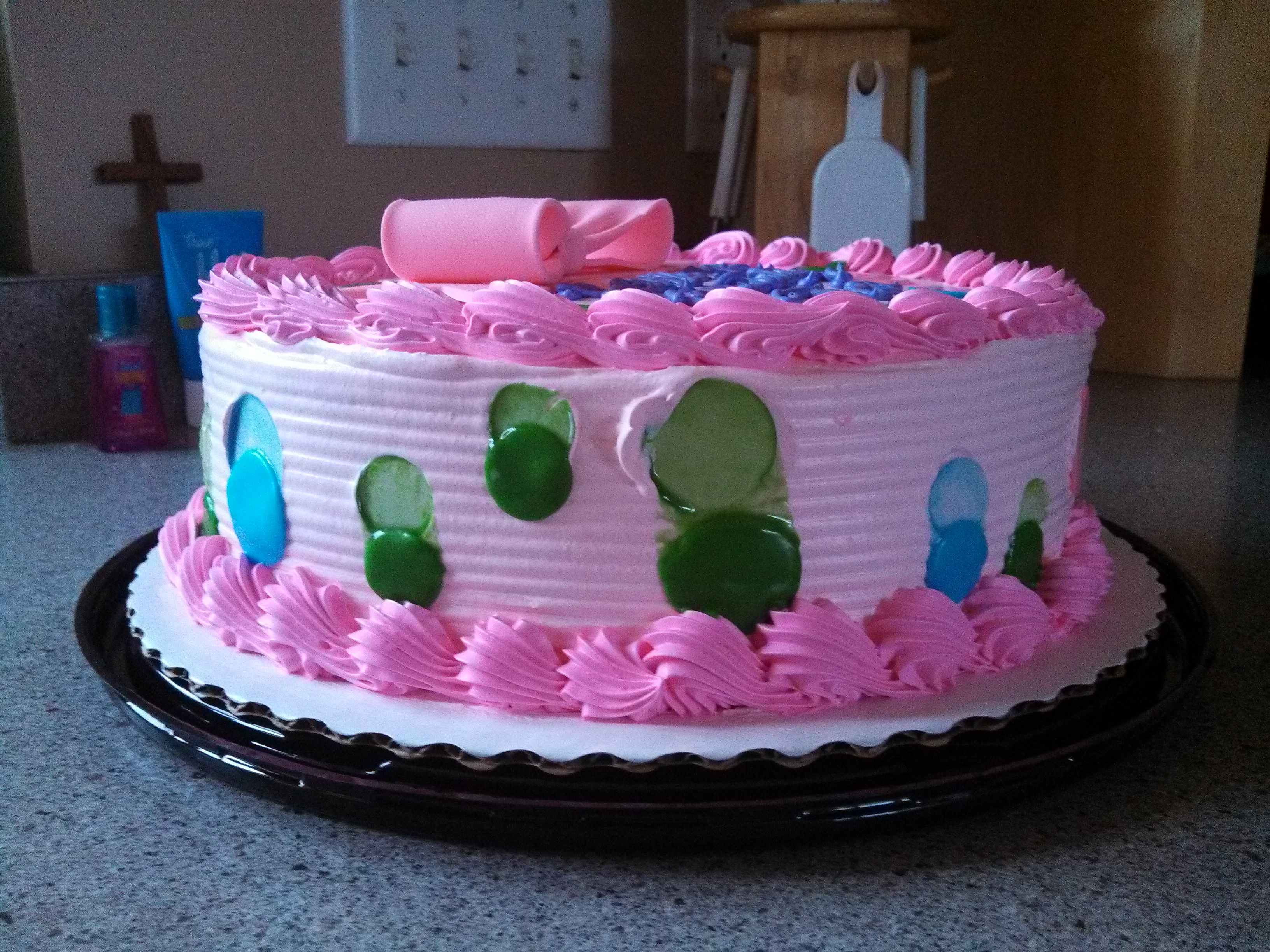 We found the perfect pink cake with multi-colored dots on the sides for $14.00. We had them write a birthday message on it in purple and headed to the checkout counter.  The cashier noticed the candy dots on the sides were sliding down the cake. She called the bakery, and got them to give us the cake for half price!
Gift Bags: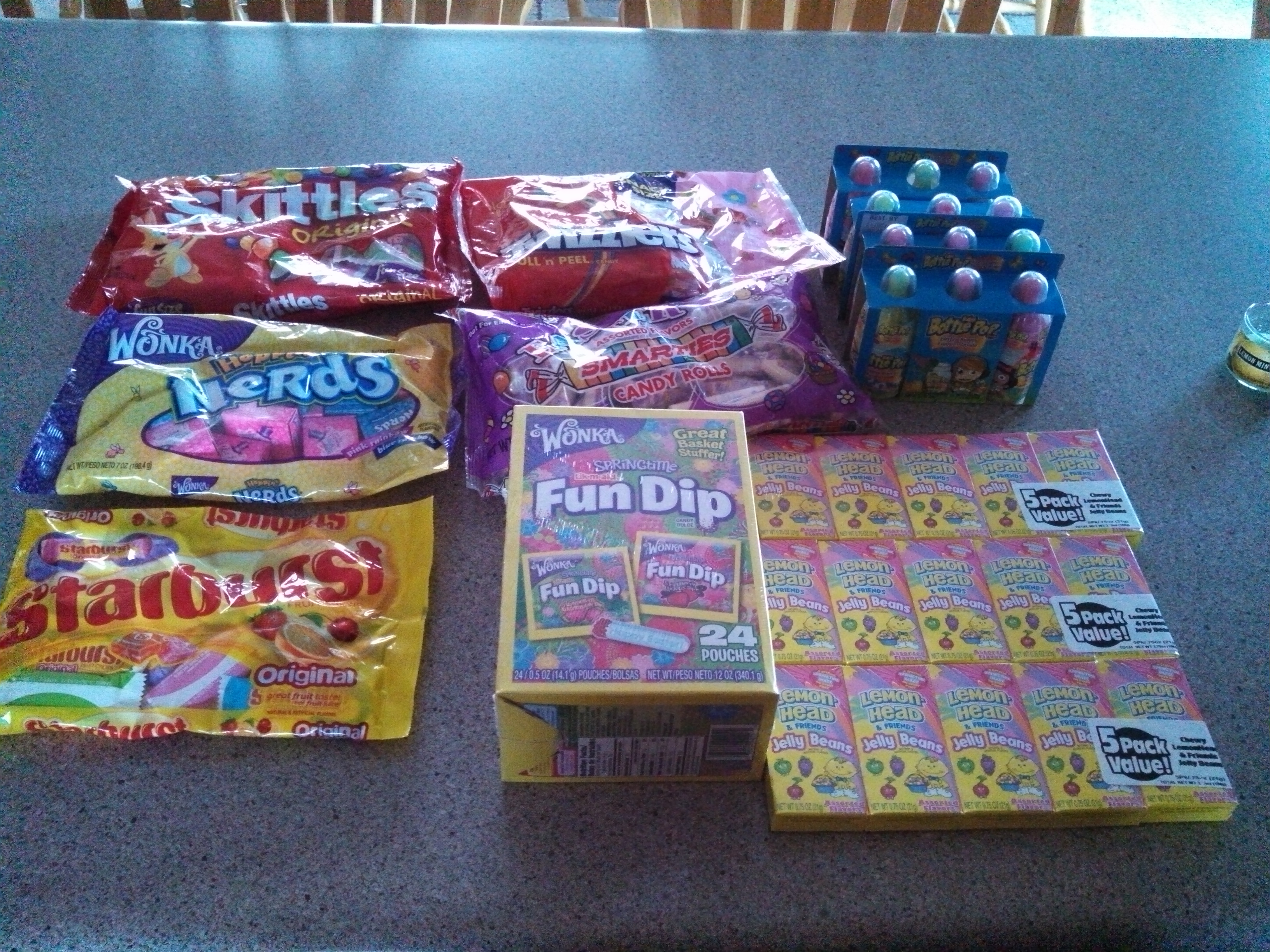 I hate this concept so much. This isn't some celebrity award event where participants get a gift for participating. Unfortunately I'm consistently overruled in this area. The good news is that I was able to pick up bags of Easter candy the following week (that were not too obviously for Easter) at 50% off.
Food:
We ordered five pizzas ($12.95 each) and four 2-liters of pop ($4 each). This fed not only the kids but also Vonnie and I, and several other sets of parents that we are good friends with that stayed for the entire party.
Room Rental:
They have a lounge that parents can hang out in while the kids are running around the facility, but if we're going to eat food and have presents and cake, we needed to rent a party room for an hour.

Total Cost:
Admission 11 kids x $10 per kid: $110.00
 Cake:                                                $   7.00
Gift Bags:                                           $  13.00
Food:                                                 $  80.75
Room Rental:                                      $  50.00
--------------------------------------------------------------------------
Total:                                                  $260.75


Ummmm, yeah.
I'm comfortable with many of the costs on the list. I'm OK with the admission, even if eleven kids seems like a lot. Having Tori and her friends running around a gigantic indoor area having a great time is the point. The cake was cheap, and even though I personally don't like the concept of the gift bag, we were able to put them together inexpensively.
What sticks out like a sore thumb is the cost of the food and the room rental. We discovered that the pizza is not made on site, but is actually delivered in from a chain pizza place in town. They marked up the price so they make their own profit, and quite honestly the pizza wasn't good.
I came up with three alternate options we could have pursued for the food:
Not provide food at all and just had the kids meet for the activity, and a gift bag
Have the kids meet at our home for homemade food and cake.
Met at a locally owned pizza place less than a mile away from the bounce house. Food would have been cheaper, and no room rental fee required.
All three options would have significantly decreased the price of the party, some more than others. Options two and three would have required us to transport the kids to the bounce house after the eating, cake, and present part of the party was over, but that would not have been a problem, especially with other parents staying for the entire party.
We did some things right for her birthday party, but definitely could have improved in others to minimize the cost without sacrificing fun and enjoyment of the event.
What's the most you've paid for a child's birthday party?  What's the most you WOULD pay for one?