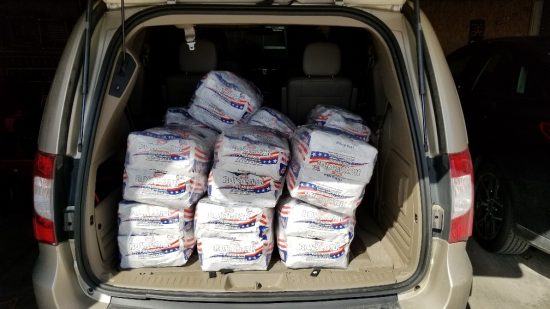 On Saturday I walked into Walmart, completely filled it with a single product and headed to the checkout counter. After putting my haul into my van, I went back in and did it again. With a third cart full the next day I had an entire year's supply of the product, and I'm not even sorry about it.
I didn't purchase toilet paper, cleaning products or any of the other products people are currently panic buying. It was charcoal. Every March, Walmart has a spring charcoal sale and I stock up. It's literally the only time during the whole year I purchase charcoal.
A Year's Worth Of Charcoal
I buy a full year's worth of charcoal at once for several reasons:
On Sale: Of course this is the biggest reason I stock up. The sale is a twin pack of charcoal usually on sale for around $9. This year's sale is exactly the same as last year; two 18 pound bags of charcoal for $8.88. That's approximately half off the normal price.
Quality: For many years the product involved was Kingsford. Last year Walmart switched to Royal Oak. I like Kingsford just fine, but once I tried Royal Oak I was hooked. It seems to burn a slower and hotter. That means I get more heat for my money.
Unique Sale: There will be other charcoal sales leading up to Memorial Day weekend, and the 4th of July at other stores. However, those sales are invariably for Kingsford charcoal as it is the most recognizable brand. This is my only opportunity to buy Royal Oak on sale.
Never Run Out: Having a large stock pile of charcoal means I can fire up my grill or smoker any time without worry of running out of charcoal.
Money and Storage Available: I purchased 13 twin packs (26 bags of charcoal) for about $120. I had the money to do it, have space in my storage shed to store them.
I love to grill, and for me grilling means charcoal. The sale at Walmart provides the opportunity to buy quality charcoal at half price and store it away for use over the next 12 months. That's a no brainer to me!
How about you, EOD Nation, do you ever buy something in bulk to last an entire year?