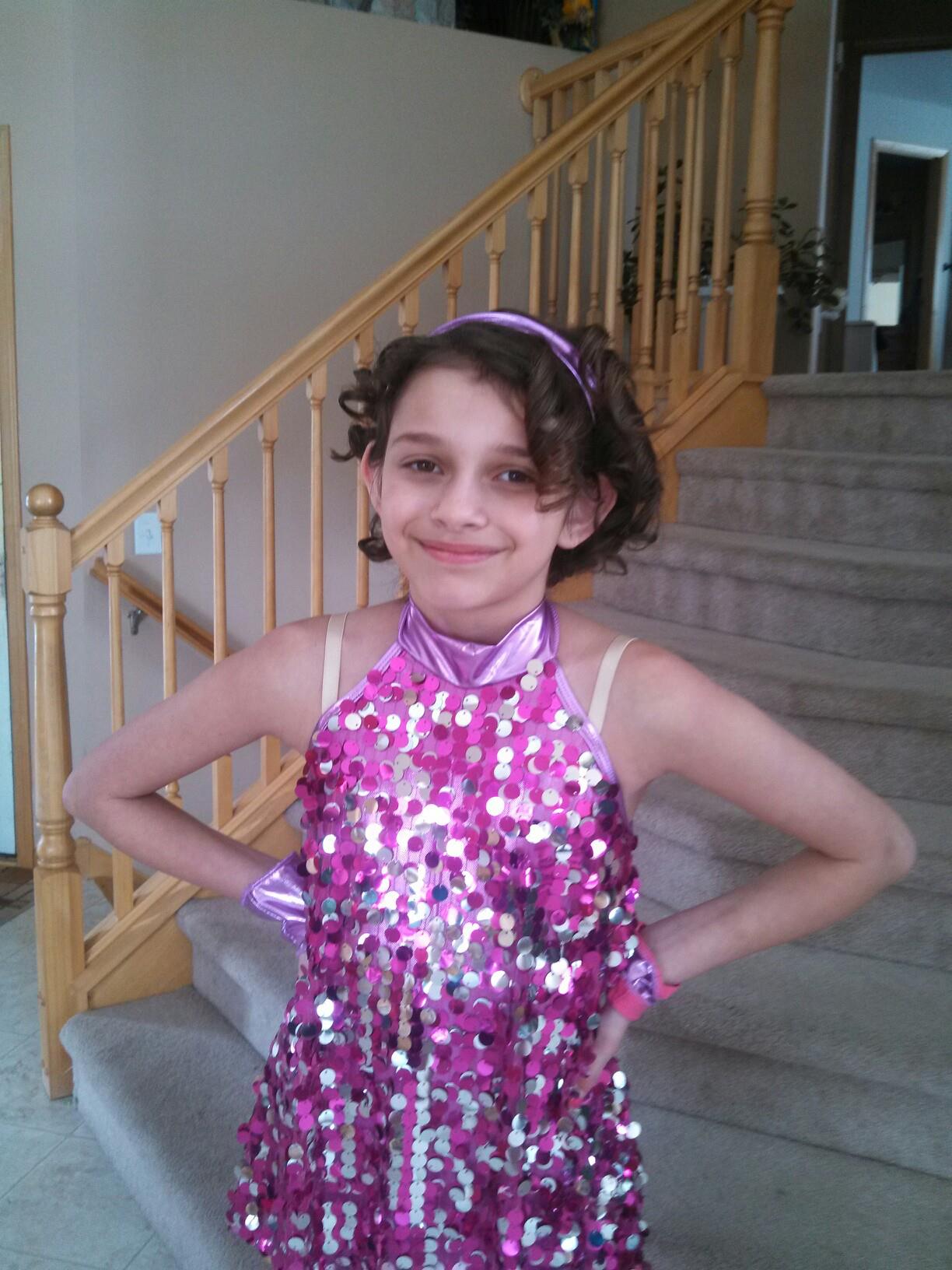 Saturday was a day that my daughter has been looking forward to all school year.
It was picture day for her dance class, and Tori and two of her closest friends were very excited to finally put on this year's dance recital costume.  In the past we have made this day a special event by getting her hair done, and letting her put on a little bit of makeup. Most years we've paid to have her hair done, but the price to do that can be quite expensive even for a young girl.
Vonnie had called around to get the best price possible, and found a chain salon that quoted her a very low price of $15 to put Tori's hair up and style it, but they only took walk ins.  The day before picture day she called again, and once more was quoted a price of $15. Expressing concern about not being able to make an appointment, the employee graciously offered to take their names down and ensure we would her hair done in time for pictures if she arrived when the salon opened.
Fifteen minutes after they left, Vonnie walked back in the door looking rather unhappy.
"That's a bunch of shit!" she exclaimed.
The employees were ready for them, but before they started one of the employees stated that even though they had been quoted a price of $15, the price was going to be $30.  A brief discussion followed where Vonnie pointed out she was quoted a price of $15 twice, and the employee admitted she had been right next to the person who gave that quote, but didn't say anything. The salon also refused to honor the quoted price, so Vonnie did an about face, and walked out the door.
If you're a regular reader, I'm sure you saw that coming.
She walked out the door on principle, refusing to be charged more than what she was quoted. She felt like she was being taken advantage of because we were in a time crunch with pictures just a short 2 hours later. We were also painfully aware that two of the local high schools had prom that day, so finding somewhere else to have their hair done would be extremely difficult.
Enter our neighbor, Julie, who after hearing the story offered to do her best with the girls' hair. Our neighbor helped all three girls, and they had a great time laughing and joking around together as they took turns having their hair styled. Vonnie applied some light makeup on the girls, and off they went to have their pictures taken.
I'm the kind of guy that needs to have a plan in place, and if there's no backup plan I'll stay the course, even if it costs me more money. Everything turned out OK, but I was really worried that we were heading for a bad picture day experience.
What would you have done?  Would you pay more than the quoted price if you didn't have a backup plan? Or would have done as my wife did, and walk out the door?