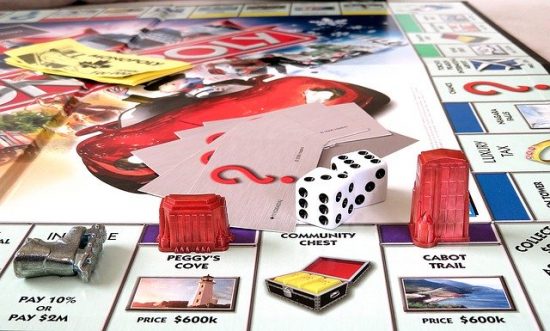 Author's Note: It's worth it to me to make sure readers understand this is not a sponsored post. This is my own true experience, and I'm sharing this product purely because the games are truly a ton of fun and provide hours of quality, inexpensive party entertainment.
"Do you really want to play this game?" I asked my wife, knowing that I was about to give her one of her Christmas gifts a full month early.
We had a house full of guests for Thanksgiving, and my wife wanted to play a game called Fibbage which is included in a party pack of games from Jackbox. Our neighbors introduced us to the game during a party at their house. We had a blast playing with a large group of people, and my wife wanted to add it to our entertainment options.
How To Get It
The game packs are available on several digital platforms for $20 – $30.  Listed are some of the most popular:
Game Consoles: For $20-$30 a party pack can be purchased for Nintendo, Playstation, or Xbox systems. If you don't already have one of these gaming systems, this is an expensive way to get the games.
PC: Game party packs can be purchased through the popular gaming website Steam. You'll have huddle around a computer, or output the computer's video to your television.
Amazon Fire TV: For those without a game console or PC, or if using a PC isn't convenient, an buying the game pack for Amazon Fire TV may be your least expensive path. A Fire TV Stick can be purchased for as little as $40. As an added bonus, it also gives you an easy way to watch movies and shows available through Amazon if you already have Amazon Prime.
How The Game Works
The digital platform running the game must be able to connect to the internet, and each player must have an internet connected mobile device. Each party pack contains a handful of games. After selecting a game, a four digit room code will be displayed. Then, players go to the URL jackbox.tv on their mobile device, and enter the code. Once everyone has joined the game, it will be begin.
My wife wanted me to either buy a $400 game console, or figure out how to hook our computer up to the television.   We're not game console people, and moving a computer wasn't a convenient option.  I retrieved the Fire Stick 4K I had previously purchased as a Christmas present and hidden in a spare bedroom. I hooked it up, bought the party pack, and we played games for several hours on Thanksgiving and for two additional gatherings with friends so far.
The games are a fun, interactive and inexpensive. If you're looking for a relatively inexpensive way to great laughs to any family function or friend gathering, this should be on your radar.
How about you, EOD Nation, do you enjoy playing games with family and friends? Are Jackbox party packs on your list this holiday season?