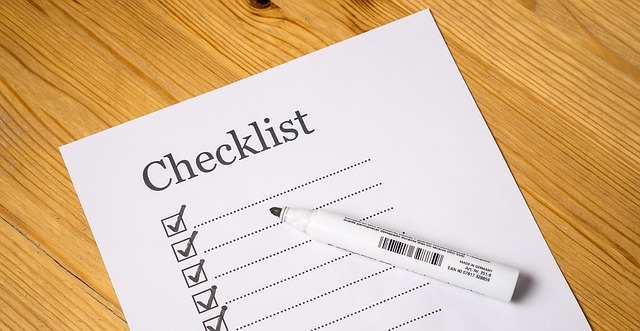 Productive and successful people utilize lists. Lists remind us of things to be done, and plans our daily activities. Review the following points to learn how operate at optimal efficiency using lists.
Start A List
If a list of tasks needing to be completed doesn't already exist, create one. Add as many things as you can think of, but don't be concerned if the list is too long or short.
Put the List in Plain Sight
The list will remind you of things you need to get done if you see it frequently. Place the list where you spend a lot of time, such as the kitchen counter.
Adding and Removing Tasks
New tasks are added to the list and completed tasks crossed out as you complete them. The list not only reminds you of tasks to be done, but also shows you what you have accomplished.
Make Daily Progress
Complete at least one task every day. Morale drops quickly when days go by without accomplishing anything. There may be tasks on the list that take days to complete, and some make the mistake of doing nothing else while they concentrate on that task. Instead, they should pluck an easy task off the list at the beginning of each day and complete it first. Then, go back and work on the larger task again. This methodology will allow you to make steady progress on your list, without taking too much time away from longer tasks.
Adding Completed Tasks
List users have a running joke regarding adding tasks they've already completed. For example, you remember you need to call the dentist. Before you can add it to the list, you call and make your next appointment. Should you add it to the list, just to immediately cross it off? I say, "Yes!" It might seem silly, but it adds to your feeling of accomplishment to see a completed task on the list.
Successful people organize and plan their daily activities, and lists help that process. By using lists, people will always know tasks to be completed, and yet get positive reinforcement seeing tasks accomplished.
How about you, EOD nation, do you have a running list of things you need to accomplish? How might you use this same method to help keep your finances on track?