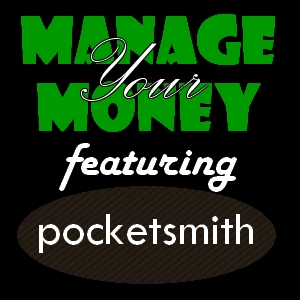 Welcome to week 3 of the Manage your Money Challenge! We're half way through the month and I am excited to see how much these challenges seem to be helping you. We were down to only 9 participants last week but I am still so excited. Those 9 are really taking this budgeting stuff seriously, and the comments and openness have been so wonderful. Thank you so much for your participation!
Let's get to it, shall we? 🙂
This Weeks Prize Winners!
(via Random.org)
Financial Peace University DVD Lesson: Relating With Money – Michelle
Dave Ramsey's Financial Peace Junior – Kim
iPhone "Pay Off Debt" Debt Snowball App – Budgeting in the Fun Stuff
Android "Pay Off Debt" Debt Snowball App – Laura
BONUS SURPRISE E-BOOK: "Unautomate Your Finances" – Adam Baker. This week, Donna Korzun, was hand-picked for simply being so honest and forthright. Donna, you made a HUGE step forward last week, and I am personally proud of you. Thank you so much!
I am proud of you all!
PLEASE NOTICE: I moved the list of sponsors and prizes to a special page here on EOD. Please be sure to check out who made this first Manage Your Money challenge so very special!
Be sure to thank the sponsors!
Manage Your Money Challenge #3
Ever heard the phrase "death by 1000 cuts?" If you were to get cut 1000 times, you would die, and it would be slow and painful. Each cut by itself, would be completely harmless, but as they add up, they begin to have an effect. Impulse spending can be viewed in the same way. Each "little" transaction won't ruin your budget by itself, but as they add up, you begin to feel the pain. In personal finance, that would translate into less money each month, less savings, and certainly less paying off debt.
The impulse can hit us at any time, and I myself, have my moments. I am far, FAR better than I used to be, but I would by lying if I said it never happened. I have resisted the impulse many times, by saying NO to myself to buying the iPhone. The temptation is so great, especially since I have such a crappy phone for internet use. I know the day is coming where Miss. iPhone and I will meet for the first time, and I am sure it will be love at first sight. But for now I am fighting it. I can get one for only $99 but I want to do better.
A little over two years ago she would of been mine, including all of the 'necessary" accessories. Another thing I used to impulse on was video games. Before I sold my beloved XBOX 360 to get out of debt, I would have spent on average, about $300 a month on games. Let's just say that impulse spending was definitely not one of my strong suits.
We have to be very careful to resist the temptation to buy every time the desire hits us. That's not to say that you can't put it in next months budget, or start a sinking fund to save for it. It just means that you sometimes have to tell yourself NO. We talked a little bit about telling our kids no in the last challenge, but we need to hold ourselves to the same standards. It's hurtful whether it's you spending money on your children, or you spending your money on yourself or others. Fight the urge!
Everywhere you turn you are being marketed to. Your buying habits are analyzed, and then turned into selling points. They know what you want, when you want it, and what's likely to convince you to finally buy it. They know where to put it, right down to the very detail. Fight it! Fight them! Buy what you need, or even want, ON YOUR TERMS. Those terms should be easily found in your monthly budget.
Finally, if you do find yourself struggling and weak, call someone to help talk you down from the ledge. If you do end up buying "it", put it in your trunk until the next day, and if you still want it tomorrow, so be it. Most times, we end up experiencing buyers remorse, and if your item is in the trunk then it will be that much easier to take it back to the store. Something to think about.
Get control of your spending habits and find out how you will have more money each month to spend, save, give, or pay off debt.
Good luck!
TODAY'S CHALLENGE
Today's challenge will be fairly simple. Answer these questions to win prizes. (worth 1 entry)
What are some of the things you find yourself more likely to buy on impulse?
When you impulse shop, do you ever experience buyers remorse?
How much would you save each month if you were able to stop impulse shopping completely?
BONUS: (worth 5 entries) AVOID impulse spending all week long. Whenever you find yourself about to submit, quickly say NO to yourself. If it helps, slap yourself on the hand. (you might want to make sure no one is looking before you do though.) 😉
There is NO TIME LIMIT this week or any other week from here on out. You have all week long to work on these questions. 🙂
Be sure to visit the Sponsors page to learn more about the folks that were kind enough to offer such great prizes!!
OTHER MANAGE YOUR MONEY POSTS
FINAL POST: TBA April 1st