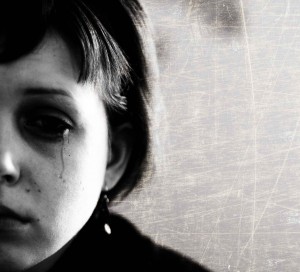 The caller ID showed an incoming call from the wife of a couple with which my wife and I are close friends. I answered the phone with a quickly forgotten  humorous remark as the voice on the other end was shaky, asking for a favor.  Our friend and her teenage daughter were having a huge argument and they needed a third party to step in and mediate the situation.
Our friends are working through marital issues, and have recently separated as they attempt to work through them. Their teenage daughter has taken it especially hard, and is very angry.   The 90 minutes following our arrival at their home included voices surging into screams,  and used tissues being strewn across the kitchen table.  At times, our friend cried so hard that she could barely breathe. Watching a family being ripped apart at the seams was an indescribable event I never wanted to witness, and it made my heart hurt.
In late 2009 my father was diagnosed with prostrate cancer, having his prostate removed the following February. His follow-up visits were encouraging as his PSA tests came back with the desired "undetectable" results. Unfortunately, recent tests have shown his PSA level again rising which could mean that there is still cancer in his body. His doctor is recommending that he begin radiation treatment as soon as possible.
The primary struggle in my adult life has been financial in nature.  I've laid awake at night staring at the ceiling for hours wondering how we were going to pay the next round of bills. I've looked at the balance of our checkbook wondering where the money was going to come from to buy groceries for the next week. It's a horrible feeling that I wouldn't wish upon anyone, and one that I hope to never again experience. But I'd take that feeling every single day of my life over the possibility of losing my family, or having to deal with a life threatening illness.
The truth is, I've never felt closer to my wife and my family than I do right now. I'm in love with Vonnie more now than I have been at any time in the more than 18 years that I've known her. I recently shared this with her,  to which she responded, "Yeah, you've been so wonderful, loving and patient lately…..it kind of worries me – like you're trying to make up for something. "
That statement also made me realize that I will never, ever fully understand the complexities of my wife's female mind,  nor will I ever be able to "win."  But maybe that's the point, and why life is so much fun with her in my life.
Over the last year, I've lost a significant amount of weight, exercised regularly, and am eating quite healthy. At my last  physical, due to my family history with prostate cancer, my doctor recommended having an exam to get checked out.  The doctor with the self proclaimed "thinnest fingers in town" gave me a clean bill of health, for now.
Tonight, as I ready myself for bed, I'll brush my teeth, look in the mirror, and see a 38 year old man who is in the best physical condition of his life.  Then, I'll tuck into bed the best two kids that a father could ever ask for.  Finally, I'll crawl into bed, and wrap my arms around my beautiful, and loving wife. As I slip peacefully into unconsciousness, I'll think of how thankful I am.
Thankful that money problems are all I have.