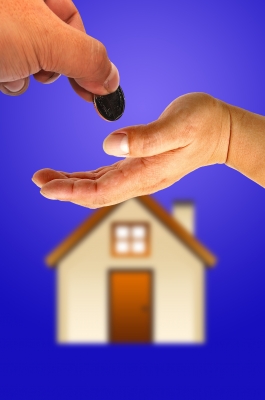 As another year comes to a close, people will reflect upon their successes and failures of the past year. They will also look forward to 2014 and set goals for what they hope to accomplish in the new year. Having turned 40 over the weekend, I'm taking a bigger picture approach. I started reflecting on my life in terms of decades.
I spent my entire twenties and half of my thirties being financially irresponsible racking up $109,000 of credit card debt. The second half of my thirties was spent recovering, paying off that debt through the help of a debt management plan. As I enter a brand new decade of my life, and with only three payments remaining in our debt management plan I wanted to find a financial goal that would make an impact.
I instantly thought of the fact that Vonnie and I are currently working through refinancing our home. We are going through the final set of paperwork and will be setting a closing date soon. More on this adventure in an upcoming post, but to make a long story short the mortgage we were approved for was a 30 year mortgage.
If we paid on the loan for the entire term we would pay our house off at the ripe age of 70!!
Our mortgage payment is our largest monthly expense, currently eating up about 22% of our monthly net income. I can't imagine handing out that much of my monthly income for 30 more years. I also can't imagine that I'll be working and earning the same income I am now until I'm 70 years old.
Vonnie and I have had several discussions about what to do with the $2489 influx into our budget starting in March, and paying our mortgage down faster would seem to be a great place to apply some of those funds. I started plugging numbers into a mortgage repayment calculator:
Adding $300 to our monthly payment would pay off our mortgage in 20 years.
Adding $700 to our monthly payment would pay off our mortgage in 15 years.
Adding $1200 to our monthly payment would pay off our mortgage in 10 years.
I was amazed to find that we could shave 10 years off of our term by throwing $300 extra per month towards our mortgage.
Vonnie and I agreed that we would add $300 a month from the beginning, essentially acting as if that was our monthly payment. Even though the term of our mortgage is 30 years, we would be treating it as a 20 year loan from day one. Ideally, I'd like to go with the 15 year option. However we need to evaluate our retirement and college fund contributions first.
Have ever looked into the impact adding a little to your mortgage payment each month would have?  Do you have a financial goal for the next decade and beyond?