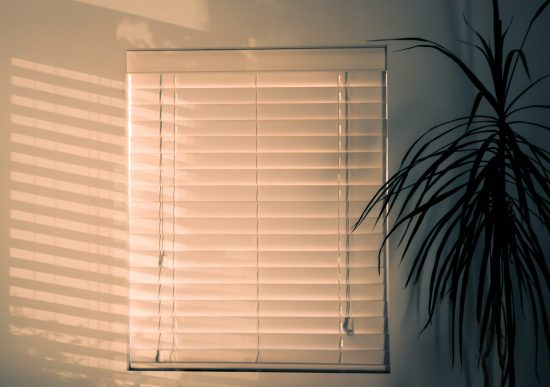 Window blinds serve as both window covering and décor. Custom blind companies will come to your home, measure your windows and install blinds that fit perfectly. They will also charge you several hundred dollars per blind making putting blinds throughout your home a very expensive venture. Or, you could save yourself hundreds, maybe even thousands of dollars by installing window blinds yourself bought from a big box hardware store.
Before buying blinds as a do it yourself project, there's a few things you should be aware of and keep in mind:
Decide Mount Type
Determining the mount type is the first decision to be made when installing new blinds. An outside mount means the brackets are placed on the outside of the window frame, meaning the blind slats will be wider than the actual window. With an inside mount, the brackets are attached to the inside of the window frame and the blind's slats will remain inside the frame.
Measure Width
Measure the width of your window opening. If you're using an outside mount, add 3 inches to the width of your opening. When looking at blinds at a big box hardware retailers, pay special attention to the box. It may say it's a certain width, with a notation saying the actual width is less. For example, the box may say it's 59 inches wide, with a notation indicating actual width is 58.5 inches.
Measure Height
A blind of a certain width may come in several heights. You want to pick a blind height as close to the actual height of your window as possible.
Cut To Size
Windows are a variety of widths and heights. You will likely not find a blind at a big box hardware store that fits your window exactly. Some retailers, like Home Depot, will cut the blind to the width you need. This is where the width measurement you did above becomes very important.
Read Instructions
As with any complex task, it's worth reading the instructions at least once before actually beginning to perform the installation. Understand exactly what is done in each step and gather the tools needed.
Shortening Warning
Just as the original width of the blind may not have been a perfect fit, the height likely will not be either. Blinds can be shortened, usually by unfastening the bottom of the blind, and removing some slats, then reconnecting the bottom. I've never found this task to be easy as much care is needed to prevent cutting the strings that hold the blinds together.  If you're not confident you can successfully do this without ruining the blinds, it's best to leave them too long, and let them rest on the window sill for an inside mount, or just do not extend them past the bottom of your window for an outside mount.
Blinds add both function and aesthetics to your home. Custom blinds can be very expensive, but with a little planning and effort you can have great looking blinds, save money, and the satisfaction of another DIY project successfully done by installing window blinds yourself!
How about you, EOD Nation, have you ever installed window blinds yourself?
Read More
Check out additional DIY articles on Enemy Of Debt: