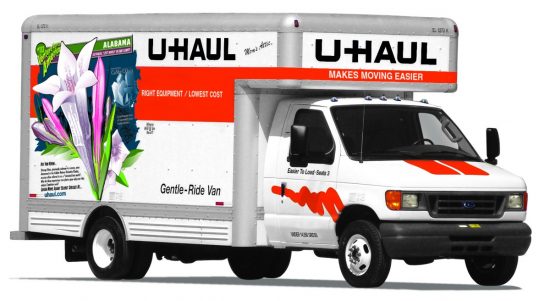 Life is full of opportunities to save money. Keep your eyes open, ask questions, and you find them all around you. I found one at U haul that cut the cost of a trailer rental in half, simply by slightly altering the time I picked it up.
Two Nights, One Day Fee
I needed a trailer to transport my smoker to a BBQ contest and Uhaul had exactly what I needed. Since the contest started very early on Saturday morning, I planned to pick up the trailer around 4:00pm after work on Friday and return it after the contest completed Saturday evening. Since the time I had the trailer exceeded 24 hours, I expected to pay for a two day rental.
Until the employee described how I could get away with only paying for a one day rental.
She suggested I pick up the trailer after 7:00pm on Friday (they closed at 8:00pm). If I paid for a 24 hour rental, it would be due back 24 hours from the time I picked it up. However, they close an hour earlier on Saturday so I if I brought the trailer back right at the 24 hour mark, they would be closed. Therefore, as long as I dropped the trailer off and it was sitting there when they opened on Sunday morning to check it in, I would only be charged for a 24 hour rental.
I did exactly as suggested, and cut my rental fee in half saving $26.
Going Bigger
It's easy to apply this money saving hack to a situation that may be more time critical, and result in more savings.
Imagine helping someone move, and a rental truck is needed. If the same money saving hack is applied, one could have a moving truck for an evening, the next day, and as late as needed the second evening before returning the truck and only get charged for a 24 hour rental.  All you have to do is rent the truck on a day that has a later closing time than the following day.
This makes me think back to when my wife and I moved within town, and we rented a Uhaul to move our stuff in loads. Many friends and family were willing to help during the evening, but were unavailable during the day. Applying this money saving hack would have allowed us to have the truck for two full evenings, but only pay for a one day rental.
How about you, EOD Nation, do you have any money saving hacks to share?