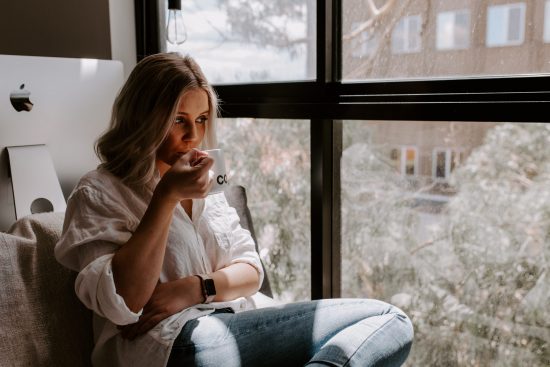 Due to current circumstances, many if not all of us are spending a lot more time at home. In Minnesota we have been ordered to shelter in place by our governor. That means we are only supposed to leave our homes if absolutely necessary. Being one of those people that try to find the positive in every situation, I'm viewing this as an opportunity to save money, accomplish some things that I wouldn't have otherwise, and of course have some fun.
Here are some things you can do while quarantined in your own home to have fun, be productive, and still save money:
Spring Cleaning
It's the time of year when people give their homes a thorough cleaning. Some people cite lack of time as a reason they don't get quite as much done as they'd hoped. No excuses this year! For the price of a few cleaning products, you can give your home the deep clean you've always intended.
Maintenance Projects
Everyone has a long list of small projects to be done around the home. My list includes a small hole in my bedroom wall (made by my daughter trying to kill a spider with a hairbrush) and swapping out a broken blind in the master bathroom. These are projects that don't take a lot of time or money but never seem to get done. Home isolation is the perfect opportunity to knock these projects out.
Puzzles
A large variety of jigsaw puzzles cost between $5 and $20. Putting together a puzzle can be fun, stimulate the brain, and larger ones can take quite a bit of time to complete.
Games
Retailers like Target and Walmart sell popular board games for just a few dollars. More complicated specialty games can be bought from game specialty stores for more. You can also play inexpensive online games with minimal equipment such as Jackbox games. Whether it's old school board games, or online digital games they can provide unlimited family fun.
Movies
Make a list of movies you'd like to see. For me, now seems like a great time for comedies. My list includes both movies as well as stand up comedians. With streaming services such as Netflix, Amazon Prime, Hulu and others there's no shortage of movies and shows to watch.
Get Outside
Even with social distancing and shelter in place orders, people are still allowed outside. Go for a walk, sit out on your deck, or hit an obscure trail with your bike. Find a way to get your heart pumping in the fresh air and sunshine.
If you're quarantined in your home, there's no use complaining about it. There's nothing you can do about it. You might as well look for a way to make the best out of it.
How about you, EOD Nation, are you quarantined? What activities are you doing to keep life fun and productive?