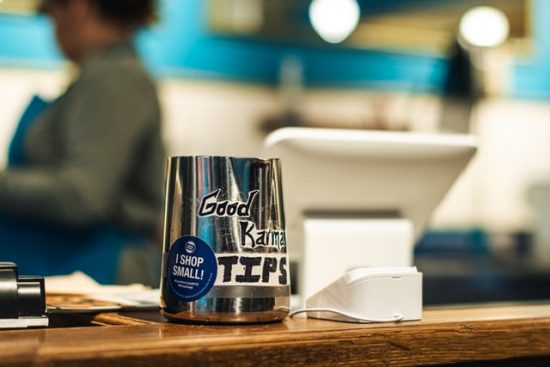 After I finished giving my take out order over the phone to a local restaurant, the voice on the other end asked, "Do you want to add a tip for the team?" I normally add 10% for takeout orders, which I viewed as an acceptable amount. But I wondered in the age of COVID-19, if and how the rules have changed for tipping during a pandemic.
Before the pandemic, many viewed the social norm was tipping for takeout was appreciated but not necessarily expected. Readying an order for pickup isn't as time consuming as checking in periodically with a table in the dining room for 45 minutes, but it still takes time and effort. Additionally, some restaurants have dedicated staff working with take out orders. I'm not sure if the expectation for tipping for takeout has changed, but I've altered my perspective for the following reasons.
Decreased Hours
Because dining rooms are currently closed in my state, and even when they eventually open will likely be to less than full capacity, staff are not working as much as they are used to. That means they're earning less now than before the pandemic started.
Shared Tips
In my experience most, if not all, restaurants pose the question regarding leaving a tip using the word, "team." I intepret this as the tip is not given to an individual person, but tips are being put into a single pot shared by the staff working at the time. All of whom are working less and earning less than they're used to
Hazardous Work
The employees deliver food to vehicles occupied by mostly complete strangers. They have no idea where these people have been, whether they're showing symptoms, or if they have the disease.  This has to be a little scary.
My Bill is Lower
Because I'm not ordering drinks, appetizers and desserts (well, most of the time), my bill is much lower than dining in the restaurant. I'm spending less on dining out, so I have the resources to add extra to the tip.
For these reasons I'm increasing my tip for takeout to 20% for the foreseeable future.
We all have challenges. We all have our own unique financial circumstances.  The COVID-19 pandemic affects all of our way of life one way or another. If we lean on each other we'll get through this. If you have the means, give some thought to tipping during a pandemic, and add a little extra.
How about you, EOD Nation, have you altered your tipping philosophy while restaurants are operating with pickup service only?
Read More
Checkout these additional articles on Enemy Of Debt: