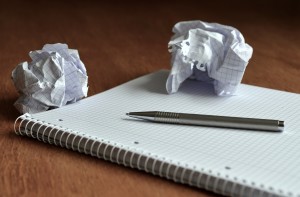 My family and I are currently on vacation with some friends and family. We packed up our vans and started our adventure last Thursday, taking a couple of days to drive from Minnesota to Florida. During our 3 day trip across the country we had no choice but to eat out. Eating at restaurants is not my idea of a great use of my funds, but in this case there wasn't any way of avoiding it.
However, once we got to Florida, we're staying in a large rental house with a full kitchen. On the night of our arrival, we dined at a nearby seafood restaurant. Seeing the bill made me itch to go to the grocery store and stock the pantry at our house with great food that we could make ourselves and use the money we had saved for activities other than eating.
We've done this sort of thing a number of times in the past, so we knew exactly what to do:
Meal Plan:
The families discussed several days worth of meals, each volunteering to make dinner a few times. At home we socialize with each other often enough that we each had dishes that we had eaten together before and knew everyone enjoyed.
Beverages
We would need water, soda, and other specialty drinks to have both at the house, and to take to the beach in a cooler (I'm not paying beach vendor prices for a can of soda!). We split up who would buy what, and how much.
Household Items
The vacation home comes with some items to get us started, but not nearly enough for the week. We discussed what we needed to get, and who would buy items such as
Trash bags
Toilet Paper
Laundry soap
Paper towels
We planned to buy enough supplies for 4-5 days of our week long vacation. Later in the week we would re-evaluate what we had left and fill in the rest of the trip with a secondary shopping excursion.
Now that we had our lists, my friend and I headed to the grocery store. We each grabbed a cart and agreed to exchange text messages when we were almost done. We thought we had done a great job of planning, but there were some things that we had overlooked.
Dryer Sheets: We had talked about laundry detergent, but my wife had sent me a text asking for dryer sheets. The store's laundry aisle needed to be restocked, and the only size left was a gigantic package of sheets. I threw them in the cart, only to find out once we got back to the house that our friends had brought along dryer sheets that they would have shared with us.
Eggs: I love making breakfast, so I put a couple of dozen eggs into the cart. Just as I had done so, my friend came up behind me and mentioned he had already had eggs. I put mine back, as there's no way we'd eat that many eggs in a week. Disaster avoided.
Orange Juice : As we were putting away our supplies back at the house, we both put a gallon jug of orange juice into the refrigerator. Looks like everyone is getting their vitamin C during the trip.
Bread : On the opposite side of the coin, we ended up with a single loaf of bread. We consumed that with breakfast toast and sandwiches on the first day. I had to run back to the store that day to get more.
Bananas : We agreed that we each would buy some amount of fruit, and left it at that. We ended up with a nice fruit bowl on the kitchen counter, but between the two of us we also purchased about two dozen bananas. It'll be a challenge to eat that many bananas in a week.
Through past experience, we did a good job of planning out what we needed, and dividing them up. We ended up overbuying some items, so we'll have to be mindful of what we have and adjust our meal plans accordingly.
One thing I do know, is that we'll be saving money. The total of the food items I purchased was just over $200. A family of four could spend that much on restaurant meals ina single day, instead of the 4-5 days it will last us by cooking at our vacation house.
We'll be eating great food, and saving money while having a great time in Florida!
Do you cook your own meals when on vacation? Have you ever vacationed with another family and coordinated meals?