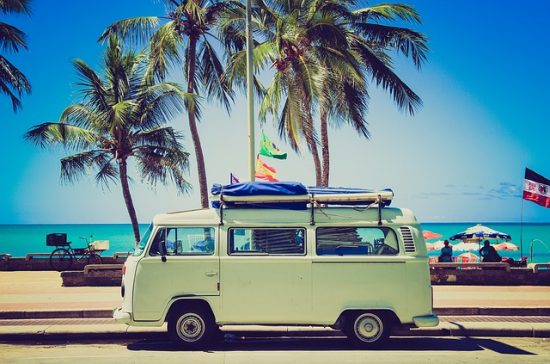 My wife planned a weekend get away for our family at an indoor water park in Wisconsin Dells. She found a package offered by one of the hotels that initially saved us over $300 off the regular price. She later found an even better offer that, after a quick phone call, saved us another $80. These packages included the room only for two nights. Another package offered additional amenities, but analysis was needed to determine if it was worth the higher cost.
Package Details
My wife and I went through the list of additional amenities, researching how much each of them were worth if we would pay for them out of pocket.
4 indoor theme park tickets. (Value: $120)
$50 credit towards any restaurant. (Value: $50)
Free breakfast for 2 adults and 2 children. (Value: $124)
4 games of bowling with shoe rental (Value: $28)
One free pizza and four sodas (Value: $25)
$20 credit towards spa services (Value: $20)
The face value of the extra amenities totaled $367, but added $230 to the cost of the two night stay.
Package Analysis
On the surface, this looked like a great deal. However, there were a few things we needed to take into consideration:
The restaurant for the free breakfast defines children as ages 4-12, however the kids with us were 15 and 16. We would have to pay the adult price for their breakfast, reducing the benefit to the cost of 2 adult breakfasts ($19 each) for 2 mornings ($76 total value).  To have the kids join us for the same breakfast, we would have to pay an additional $76. We could buy breakfast for all of us elsewhere for far less.
The pizza at this resort is not very good. I didn't go on vacation to have sub-par food.
One can't get anything at the spa for $20. We weren't planning on using the spa services, so this discount wouldn't be used.
Adding up the services we wouldn't use
Breakfast : $48 (The cost of 2 kids breakfasts for 2 mornings)
Pizza/sodas : $25
Spa credit: $20
That's $93 worth of amenities we wouldn't use, bringing the value of the package down to $274. That's still $44 of value in the package. Although we love the water park, we rarely eat at the hotel at all because the food is low quality and overpriced.  The $50 food credit would be used towards this low quality, overpriced food. I'd rather go off site and check out other local restaurants.
Buying the extra package wasn't worth the cost.
Final Words
Resorts offer packages like this not necessarily to save you money, but to entice you to spend more money on property rather than leaving to go somewhere else. By not buying the package, we give ourselves the opportunity to look at other specials off property to keep our overall vacation cost to a minimum.
Our analysis could have shown the exact opposite. It's always in your best interests to do the analysis of any special that adds amenities to determine if it's the best use of your money.
How about you, EOD Nation, do you analyze special packages for their cost effectiveness or do you simply assume they save you money?