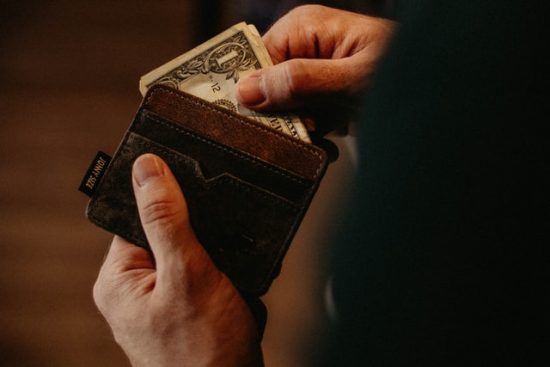 Would you find it interesting to see how someone else spends their money over the course of a weekend? Maybe even helpful to compare what others would label as high spending or low spending to your definition? I'm betting the answer is yes. With that in mind, this is my first installment of Weekend Spending in which I chronicle what we spent over the previous weekend and my thoughts surrounding the expenditures.
The last couple of weekends my wife have either had family stay at our home, or we've visited family. They've been busy, expensive weekends. I was ready for a low key, low activity, low spending weekend. I got exactly what I wanted and needed.
Here's a recap of my weekend:
Friday
Friday night was our night out for the weekend. I ran a virtual 10 mile race along a bike trail starting and ending at a local brewery. While I ran, my wife and some friends and family enjoyed craft beers. Once I completed my race, I joined them and we had wood fired pizza from a food truck that was at the brewery that night. All together for beers and pizza we spent about $60.
Saturday
After breakfast (made at home), my wife and I meal planned for the coming week. I then went grocery shopping, going to several stores executing the list we had made together. We stuck perfectly to our weekly allocated grocery budget. When I got home, I did a low intensity recovery workout in our home gym.
For dinner, we made Chicken Alfredo by purchasing the Alfredo sauce, bread sticks and chicken from Olive Garden. I made the pasta at home and paired the meal with a nice Chardonnay I picked up on the way home. The supplies from Olive Garden cost $23, and the bottle of wine was $28. I could have picked a much less expensive bottle of wine, but we know we really liked this one. The difference being, the cost of the same wine at a local restaurant is $12 a class. With there being 4 glasses in a bottle, the bottle at the restaurant would have been $48. Our dinner was exactly as if we had eaten at Olive Garden, except it cost us a total of $51 – likely half the cost had we actually gone to the restaurant.
We spent the rest of the night catching up on episodes of Dateline we had on our DVR.
Sunday
Both of us worked out in our home gym, and then spent the rest of the day watching football together as it snowed outside. We also pulled all our Fall and Halloween decoration tubs out of the attic and went through them, purging the things that we no longer wanted. We had meatloaf, mashed potatoes and corn for dinner; perfect comfort food for a cold, snowy day.
Weekend Wrap Up
We had a fun Friday night with friends celebrating my virtual run. The rest of the weekend was productive and relaxing with a nice dinner in on Saturday night. Total discretionary spending was $111. While not the most inexpensive weekend, it was far from overly extravagant.
We had been on the move the last few weekends, so it was nice to have a chill weekend both mentally and financially.
How about you, EOD Nation, what did your spending look like last weekend?