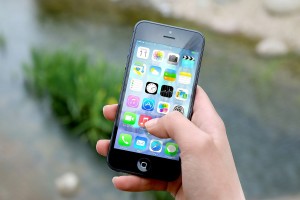 No contract cell phone options have been around for awhile. A few years ago we actually switched to a no contract plan with AT&T which significantly reduced our cell phone bill because the four phones in my family were all considered paid in full. We enjoyed the lower cell phone bill for about six months, then we all upgraded our phones.
When we upgrade our phones, our monthly bill went up significantly.
The bill went up significantly because monthly payments for the phones were now included in our overall bill. I kept my eye on the date where the phones would be paid in full and our bill would go down. That date is fast approaching, being just a few months in the future. All of our phones are still in good working order and I was ready to just keep using the phones we have and bask in the $100 a month savings of not having any phone payments on our bill. We were almost there. We were almost to the promised land when my son said the six words I was dreading: "I want to upgrade my phone."
We were almost free of cell phone payments when my son wanted to upgrade.
I understand where he's coming from. He's a teenager, and his phone is somewhat of a status symbol. But more than that, he may actually use many of the advanced features of the phone as opposed to my use which comprises of a taking a few pictures, checking social media, email, and even making phone calls (GASP! Apparently the use of the phone as a phone is frowned upon by today's youth). On the other hand, I'm not going to continue to buy $700 phones for him.
I told my son that his mother and I had committed to the current phone. We wanted him to have a phone as an open line of communication. We would pay the balance of the current phone. The phone would then be his AND we would continue to pay for it to be active under our plan to keep that line of communication open. He was free to upgrade his phone if he wished, but he would have to pay for it.
My son would be required to pay for any phone upgrade.
We went to the AT&T store and discussed with the sales representative what his desired phone, A Galaxy S7 Edge, would cost him:
Sales Tax : Even though the phone would be paid for through monthly installments, the sales tax is due before he walks out the door. This cost him a little over $50.
New Case : We required him to have a case on his phone when we were paying for it. I told him that whether he wanted the protection of a case for his new phone was up to him. But he should keep in mind that any repairs required if the phone broke would also be out of his own pocket. He purchased a case for $25.
Monthly Payment : He had the choice to split it up into 18, 24, or 30 monthly payments. He chose the 24 month plan. Therefore, for the next 24 months, he is required to give me the device payment of $29.
There are two personal finance lessons that I'm hoping he'll be forced to think about with his new cell phone. One of those lessons will be immediate, the other won't occur for quite a while:
A Lesson In Value
He just traded in a phone that cost him absolutely nothing, to a new phone that required $88 (Sales tax, case and fees) just to take it home, AND $29 a month for the next two years. Over the next few days and weeks, he'll likely be comparing his new phone to his old one. Is it faster? Does it have more options? Does the new phone have a tangible benefit over his old one, and is it worth the $29 that he has to now give me every month?
Loan Term Lesson
He was sure he wouldn't want to keep the phone for 30 months, so he didn't want to set up payment term to be that long. On the other hand he didn't like the significantly higher payment of the 18 month term. The 24 month term seemed a comfortable middle ground. That being said, he just traded in his current phone after 19 months. Will he really keep his phone for two years, or will he have to buy out his current phone when he wants to upgrade next?
What he learns from this experience will be completely up to him. Maybe his new phone will be mindblowingly spectacular and the $29 a month is well worth it to him, or maybe he'll wonder why he traded in his phone at all. Maybe he'll trade up again right at 24 months, or maybe he'll keep this phone for 5 years. Or, he might decide on some middle ground combination of the two. What I do know is that making him pay for his own phone upgrade provides him the opportunity to HAVE to think about these things, which is well worth the $29 a month.
Have you made your son or daughter pay for their own cell phone?  Did they think the cost was worth the value?