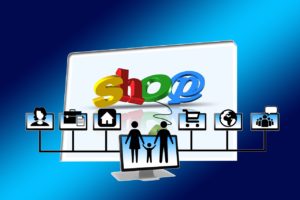 I noticed a $99 purchase during my weekly review of my son's checking account. Being a secondary on my son's account allows me to periodically review his spending to ensure he's being smart with his money. By the description of the purchase I knew that he had had paid for a yearly subscription to Amazon Prime. I didn't know much about the service, so I did a little research to find out what he would get for his $99.
Here are the major services that come with an Amazon Prime Membership:
Free Shipping
Amazon Prime members enjoy free 2 day shipping on eligible items. They also will get free same day shipping on eligible items shipped within specific zip codes.
Prime Video
Amazon Prime Video offers unlimited streaming of television shows and movies. Some can be downloaded for offline viewing on compatible Fire tablets. The selection of movies and TV shows available is always changing. New titles are added periodically to the catalog, and occasionally titles are removed.
Prime Music
Unlimited, ad-free access to hundreds of Prime Playlists and more than a million songs for members. Prime Playlists are handcrafted collections of songs from Amazon's Prime Music catalog. Subscribers can also create their own personal playlists, as well as listen to uninterrupted music with personalized Prime Stations.
Prime Photo
With an eligible Prime membership, subscribers receive free Amazon Drive storage for all of your photos, as well as an additional 5 GB for personal video and document storage. Free mobile aps are available to upload and access photos securely from any computer.
On Our Way To Saving Money?
The first thing my son ordered would have cost him $16.77 without Amazon Prime. But with his subscription it instead cost him only $11.40. Additionally, the product he ordered over the weekend is anticipated to arrive at our doorstep on Tuesday instead of Friday.
On his first order, my son saved $5.37 and will get his product three days sooner.
Will Amazon Prime Be Worth It?
Determining if Amazon Prime is worth the cost is a complex issue.
If we look at it purely from a saving money perspective, a person would have to place many small orders during the course of a year to recover the cost. I emphasize small orders because in most cases customers will receive free standard shipping if the order exceeds $49.
We all occasionally need an order expedited. While customers do get free shipping when the total of eligible purchases exceeds $49, it is standard shipping which usually takes 3-5 business days. Amazon Prime members get free 2 day shipping. If the speed at which your package arrives is important, that alone may be worth the yearly cost.
There's also the additional services, only some of which have been listed here. Personally, I would likely not use the video streaming, music, or picture services at all. Other customers, including my son, may make heavy use of them.
There's no single answer as to whether Amazon Prime is worth it. Each individual has to evaluate their online shopping habits to determine the following:
How often would Amazon Prime give them free shipping when they wouldn't have otherwise?
Ow important is delivery speed?
Will the other services be used, and if so, how often?
If, after evaluating those questions, you feel that the $99 per year price tag provides sufficient value for what you get our of the subscription, then Amazon Prime may be a look.
How about you, EOD Nation, do you have Amazon Prime? Have you evaluated the above three questions, and is it worth the price to you?