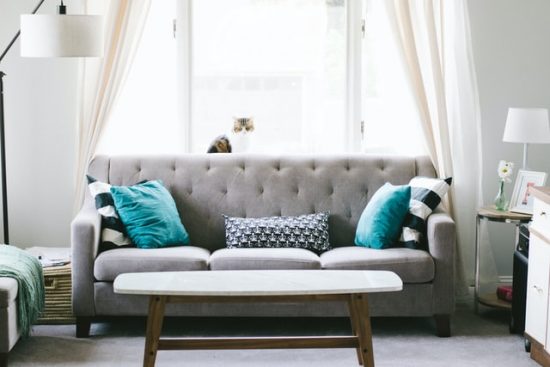 It all started with me pointing at a small rip in our couch worn with 17 years of use. I told my wife the next home related item we should save for and replace was the furniture in our living room. Two days later I found myself filling out an application for a 24 month, zero percent interest financing offer to order a couch, love seat and recliner combination.
The obvious intent of my statement to my wife was to begin saving money. When enough funds had been stockpiled, we would go shopping for furniture. After some investigation and discussion, we decided to get our furniture now, taking advantage of a zero percent financing offer offered by a furniture retailer.
The following are the circumstances the led us to finance the furniture instead of waiting until we had the money saved:
President's Day Sale
The timing of our conversation couldn't have been better. It came a few days before President's Day, and for some reason, furniture stores have latched onto the holiday and have huge sales. The furniture set that caught our eye was marked down close to $3000.
Delivery Time
With people spending more time at home during the COVID-19 pandemic, the furniture industry has been overrun with orders. The sales person told us most brands would take three months to deliver an order, and one is so far behind it would take 8 months before a new order would arrive.
Our furniture will show increased wear and tear over the next few months. The rip will likely get larger. If we saved the funds to buy furniture, then had to wait additional months to get the furniture, our current set may become embarrassingly unusable.
Ability To Pay
We have the financial means to pay off the furniture in a few short months, even though we technically have two full years to do so. My wife and I came up with a plan to pay off the balance quickly so we can move on to the next home improvement project.
Zero percent offers are just a financial tool. They can be used poorly, or they can be used to your advantage. By taking advantage of a great sale, understanding the long delivery time, and having a solid plan to quickly pay the balance, my wife are doing it right. As long as we execute.
How about you, EOD Nation, have you ever taken advantage of a zero percent financing offer? How did it turn out for you? Would you say you used it to your advantage, or did you handle it poorly?